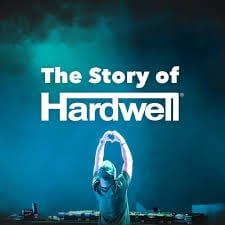 Our favourite #StoryOfHardwell moments so far…
Since announcing retirement from live shows at the back of 2018, fans of Hardwell were left wondering what would be next for the globally recognized DJ. But despite hanging up the boots for touring, Hardwell has barely kept quiet; releasing over 50 tracks on his label, Revealed Recordings, continuing his weekly radio show, 'Hardwell on Air', and more recently embarking on his latest project, the #StoryOfHardwell across his social media channels. Created to reflect on the most pinnacle moments of his career over the years, Hardwell has been posting a new memory every day since November, and We House U have picked out a few of our favourites so far…
First time on the main stage at Ultra Miami
As the world's premier dance music festival, it was an iconic moment in his career when Hardwell first took to the main stage back in 2012. It was also one of the most highly anticipated and most live streamed set of Ultra Miami 2012, foreshadowing here that Hardwell had even bigger things to come.
The release of 'Spaceman' in 2012
2012 was a pivotal year for Hardwell's career, and the release of the track 'Spaceman' quickly became a globally recognized top dance tune of all time. It soon was his 'anthem', and was used to open his incredible sets on stages across the world.
Entering the Top 100 DJ Poll at #24 in 2011
Entering the poll at #24, it only took Hardwell two years to reach the top spot in 2012, and he's been towering up there ever since. Not only has he dominated the Top #100 DJ poll, but he's also taken control of and heavily influenced the EDM scene since then.
Offered his first radio show in 2011 by SLAM!
His show, 'Hardwell on Air', is even more popular to this date, boasting 50 million listeners worldwide and airing every Friday at 11pm. Broadcast across his official Facebook and YouTube channels, fans can check out Hardwell's favourite new music, which embodies electro, progressive and tech house.
Presented the first volume of the Revealed Recordings compilation
This project introduced the first sounds of Hardwell's label, Revealed Recordings, which is now home to some of the biggest artists in the scene, including the likes of BlasterJaxx, SICK INDIVIDUALS and Henry Fong to name but a few.
Hardwell is not wrong when he said this song changed his career. We remember hearing it across every club and festival during its release year, and it's still played today as one of the top crowd-pleasing dance tracks of the 21st Century.
His first record deal aged just 14
Of course, we couldn't forget this as one of our favourite #StoryOfHardwell moments. As well as the 00's hairstyle and fashion sense that we can't get enough of, Hardwell signed his first record deal at the young age of 14; not many people can say they've accomplished that in their early teenage years!
Link: www.instagram.com/hardwell