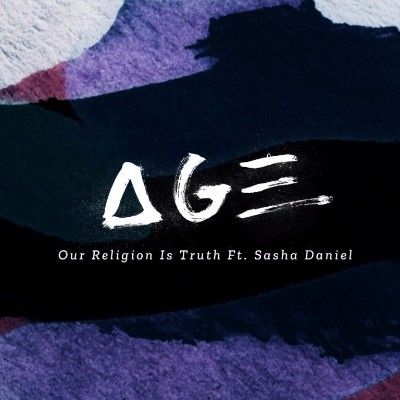 Age - Our Religion Is Truth
Israeli artist-producer Noam Helfer makes a bold return under the new moniker AGE, with his debut single featuring the vocal talents of Sasha Daniel.
Having already found recognition from Noisey, Spin and Dummy for his previous solo project, Helfer, Noam has long established himself as an international artist at the forefront of Tel Aviv's independent electronic music scene. With this enticing return to the public domain his hit-making potential is becoming unavoidable.
'Our Religion Is Truth' showcases Helfer's inherent rhythmic energy alongside pensive and inspired lyricism, as he explores themes of growth and self-bettering. The pair's distinctive tones and fluttering melodies are glued together by stirring vocal harmonies that pepper a track that is so addictive it hurts. Known for crafting mercurial soundscapes, the inspired artist's sound encapsulates the electric atmospheres of Nicolas Jaar, Forest Swords and Bonobo, and the soulful immediacy of Kaytranada and Sylvan Esso.
The artist-producer originally turned solo after touring and releasing albums with former bands Folo and Kitzu via Anova Music. Later signing to Israeli label BLGD5 Records, he dropped his acclaimed debut EP 'Air Drops'. After a period on the European festival circuit, playing Fusion, Pohoda and United Islands, Helfer immersed himself in the studio, spending several years producing albums for other artists (Oren Lavie, Tesha) and creating soundtracks for indie movies. AGE now marks Noam's return to creative collaborations and the stage and draws inspiration from the experiences he has gathered "one by one". Aptly, the forthcoming EP will be titled 'One by One' and is co-produced by Roy Avital (Garden City Movement, Totemo).
With a series of upcoming live performances in October to promote AGE, Helfer is on a mission to share with the world the beauty and challenges of life. A veteran of electronic indie pop, expect great things from Noam's re-incarnation.