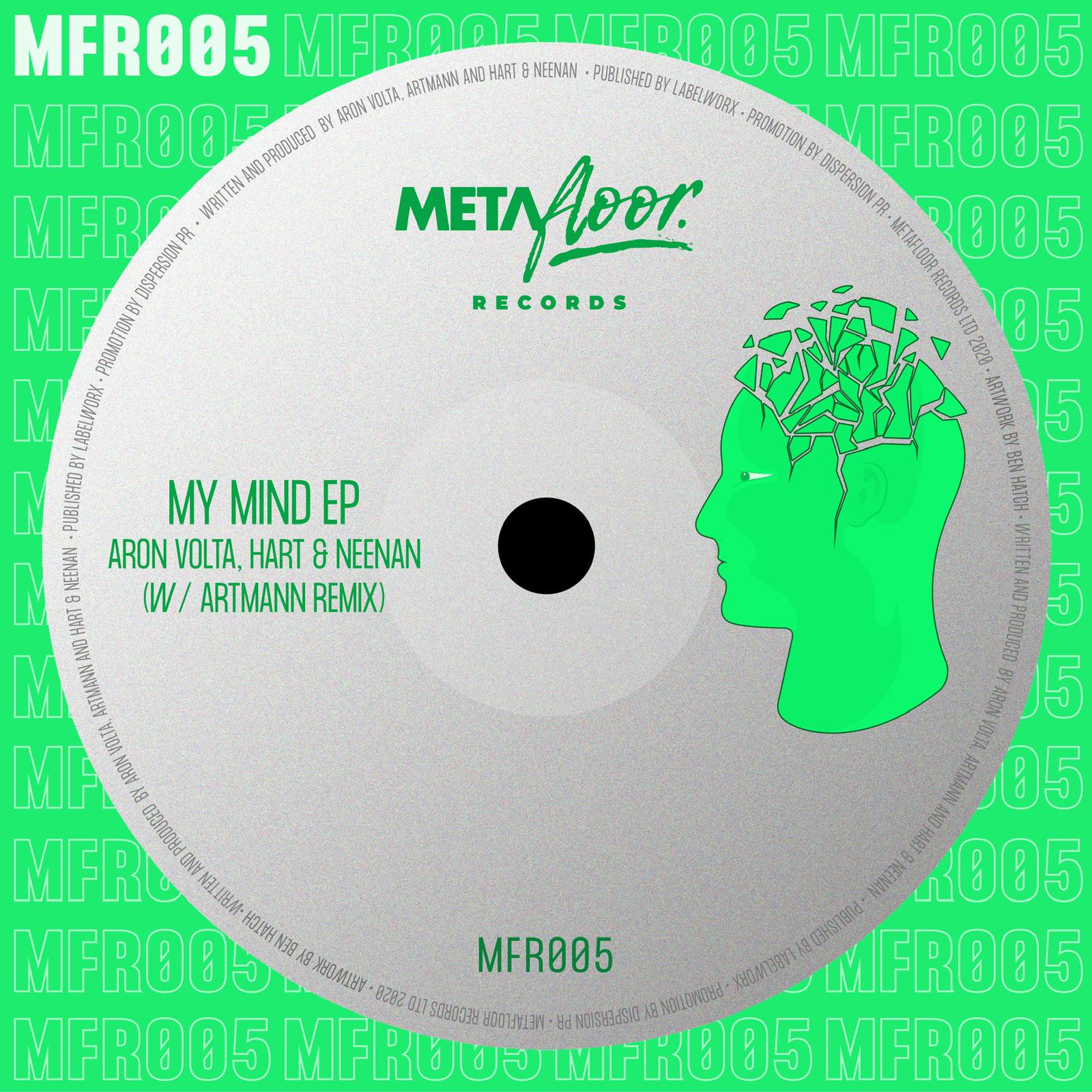 OUT NOW: Aron Volta, Hart & Neenan – My Mind EP
Our next release sees Dutch producer Aron Volta collaborate with label co-owners Hart & Neenan. The release features two original tracks and a punchy remix from the hugely talented Artmann.
Lead track 'My Mind' is a crisp deep house cut with a variety of interweaving melodic elements. All manner of musical stabs, string and R&B vocal shots combine to form a highly uplifting offering.
Accompanying track 'Scatter' takes the EP to deeper realms and retains the hazy and ethereal mood of the release. Perfect for those sunrise sets.
Artmann's driving remix of 'Scatter' rounds off the package with an augmented re-imagining of the original. Featuring his signature groovy drums and a powerhouse bass-line, this one is destined for clubland.
Aron Volta and Hart & Neenan's 'My Mind EP' is out NOW on Metafloor Records.
Grab your on Beatport here >>> https://www.beatport.com/release/my-mind-ep/3246236
Tracklist:
1. My Mind (Original Mix)
2. Scatter (Original Mix)
3. Scatter (Artmann Remix)
Connect:
https://www.facebook.com/MetafloorRecords/
https://www.instagram.com/metafloorrecords/

https://www.beatport.com/label/metafloor-records/84813
www.facebook.com/AronVolta/
www.instagram.com/aronvolta/

aronvolta.bandcamp.com/
https://www.beatport.com/artist/aron-volta/666271

www.facebook.com/hartandneenanmusic/
https://www.instagram.com/hartandneenan/

hartandneenan.bandcamp.com/
https://www.beatport.com/artist/hart-and-neenan/666302