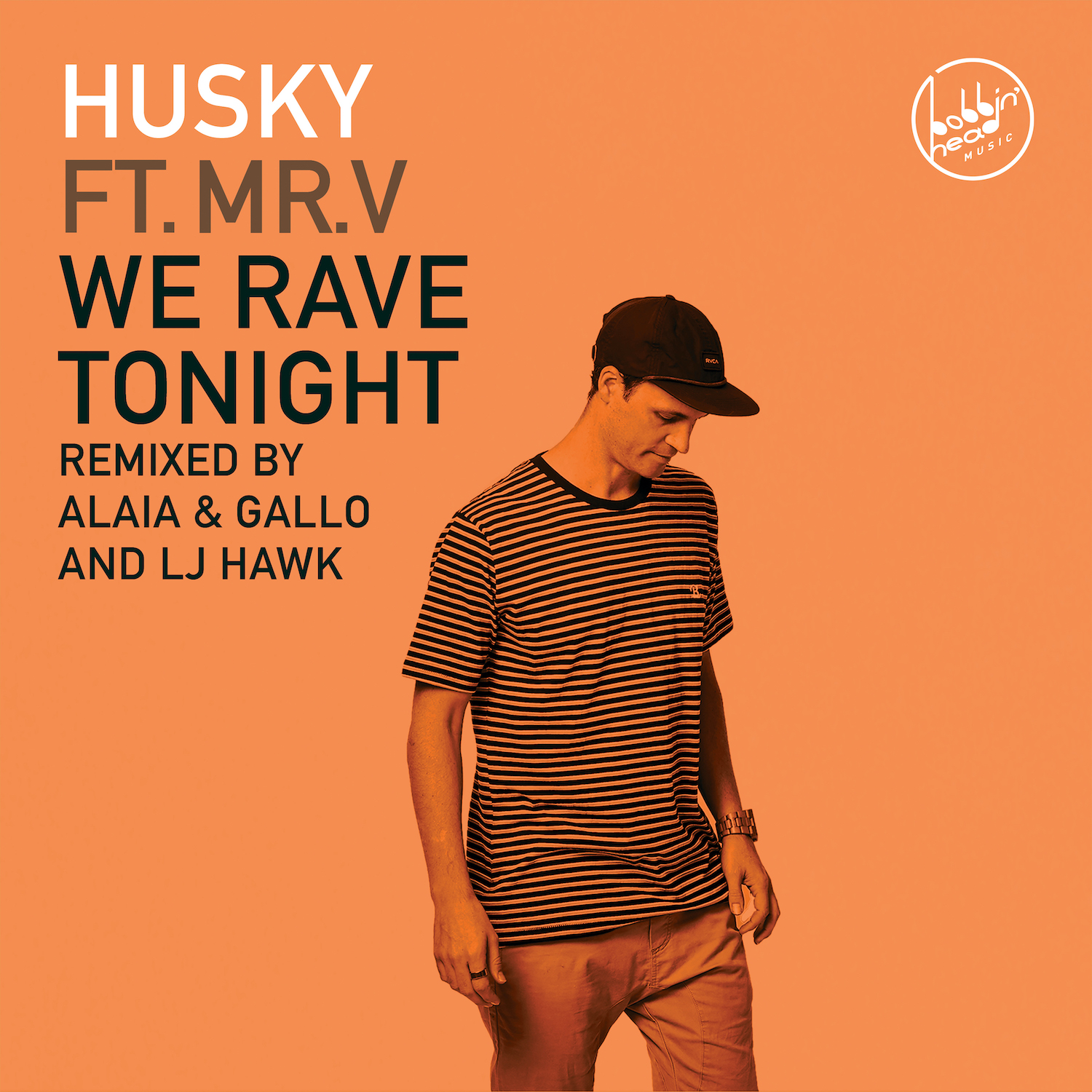 Husky feat. Mr.V – We Rave You
Taken from Husky's recent album Go Don't Stop, We Rave Tonight is the second collaboration between Husky & legendary house producer and vocalist Mr. V, and now lands with brand new mixes from Alaia & Gallo and LJ Hawk.
A house music veteran, Mr. V is a true believer in the unifying power of house, and it is with this spirit, enthusiasm and optimism for the future of raves that the NYC artist approaches his feature, collaborating on the lyrics with Husky resulting in driving, deep house cut with a powerful, call-to-arms message.
First up on remix duties are Alaia & Gallo, a pair of smart young Italian DJs who have quickly made their musical mark, and have been turning heads ever since their breakthrough hit Beat of the Drum, which hit number one in Beatport house chart. It announced the pair had fully arrived and since then there has been no looking back. Their remix is a hypnotic, rolling, techy take on the original, with chunky drums and scything percussion cutting through the heady atmosphere.
Completing the package, Husky engages his own nu-disco alias LJ Hawk, slowing down the tempo and adding a whirling, heady groove and gorgeous, rich piano chords, completely transforming the vibe into a playful, disco belter.