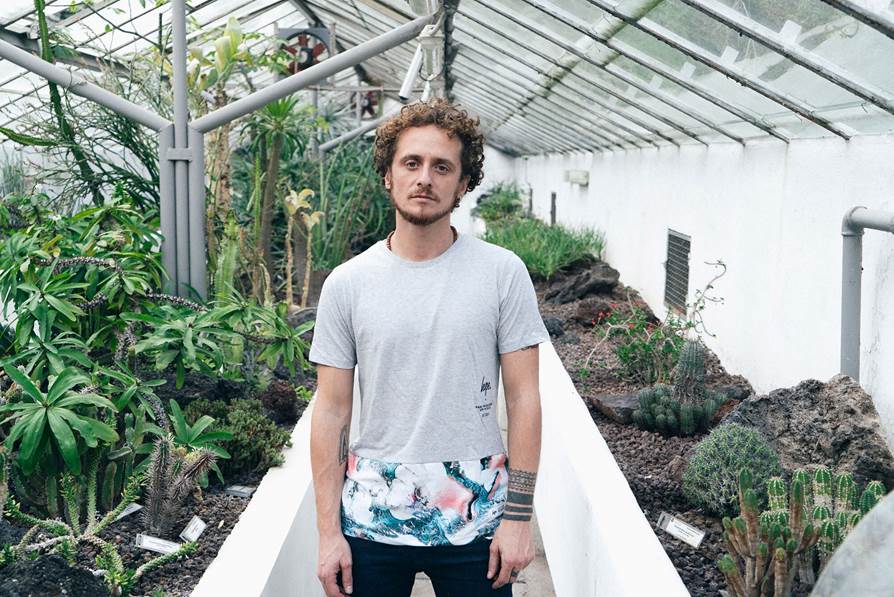 Nan Kolè - Out Of the Cage
Continuing their trailblazing 'FEEL' campaign, wearable music tech company SUBPAC have enlisted the innovative Gqom Oh!Label head Nan Kole' as their next featured artist. Harnessing the sub frequency powers of the SUBPAC, the Italian producer channels the deep bass weight capabilities, injecting them into the dark, high octane club music of Durban (South Africa) with spectacular results.
Sound is not only experienced with our ears, we feel it, and SUBPAC is the trailblazing company bringing the feeling of music and sound to the world. A new category of audio technology, their award winning Physical Sound products profoundly enhance the traditional media experience by allowing users to actually feel sound by pulsing low frequencies through the body, providing an enhanced and immersive media experience.
Low frequencies cannot be experienced through headphones or traditional speakers alone. With immersive entertainment, it's the feeling that matters, and SUBPAC gives you exactly that. SUBPAC's radical technology unlocks the power of sound – music, games, VR and film, are all powerfully enhanced by SUBPAC optimized sound waves pulsing through the user's body.
Other artists who have produced, mixed, and/or mastered using SUBPAC include super producer Timbaland, Kanye producer Sinjin Hawke, Mariah/Fat Joe +Jay Z producer's Cool n Dre, techno legend Richie Hawtin, dub reggae icons Scientist and Adrian Sherwood, dubstep legends Mala, Pinch and Kode 9, drum 'n' bass dons Calyx and TeeBee, grime heroes J2K and Jammz plus bass music pioneers Zed Bias, Om Unit, DJ Spinn and FreQ Nasty, with many more artists to be added on an ongoing basis as the site evolves.
About SUBPAC
SUBPAC is a pioneering technology startup defining the Physical Audio category. Through its patented immersive Physical Audio technology, SUBPAC transcends the traditional audio experience by allowing users to feel sound flow throughout their body. Partners include tech-legend Andy Rubin's Playground Global, NBA stars Carmelo Anthony and Kyrie Irving, and super-producer Timbaland. With feeling comes connection, with connection comes community, with community comes impact.
Purchase SUBPAC products at retailers worldwide and at http://subpac.com
Experience SUBPAC Optimized™ tracks at http://feel.subpac.com
https://www.facebook.com/malumzkole/
https://www.facebook.com/gqomoh/
https://soundcloud.com/gqomu