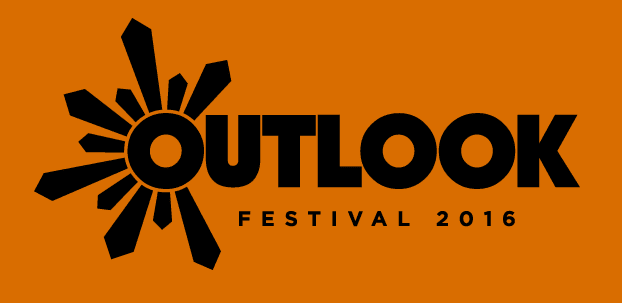 Outlook Festival Announce Boat Parties for 2016
Full boat party agenda announced for Outlook Festival, including Metalheadz, Hyperdub, Radar Radio, LEVELZ, Detonate, Hot Wuk, Playaz, Hatcha and Friends, tickets on sale from Thursday 2nd June.
Ticket link : outlookfestival.com/tickets
An essential element of Outlook Festival, the boat party has long been at the heart of the four-day Croatian adven- ture. A chance to ride the waves of the stunning Adriatic ocean whilst listening to the worlds best DJs, MC's and live acts, an Outlook boat party is an unforgettable experience for any festival-goer. As Outlook mark almost 10 years as the worlds biggest, baddest bass music party, the team are pleased to announce a monster bill of parties at 2016's edition, with takeovers from labels, clubs and Outlook familia including Metalheadz, Hyperdub, Radar Radio, LEVELZ, Detonate, Hot Wuk, Playaz, Hatcha and Friends, plus so many more spread across four backed days. Tickets for each party are priced at £17.50, and are on sale from Thursday 2nd June. Spaces on each boat are limited, so move fast to reserve your place.
Outlook's very first outing comes courtesy of Outlook family Metalheadz, with the cream of the label crop stepping up, in- cluding boss Goldie, Dom and Roland and Detboi. Also on Thursday find a journey through reggae and dancehall sounds with Gentleman's Dub Club, Earl Gateshead, Taiwan MC, Dreadsquad and Gardna all aboard boat two, then D'n'B ex- plorations from Doc Scott, ANT TC1, Safire and more on the Australia and New Zeland boat. Thursday afternoon boasts voyages hosted by Congo Natty with Lady Chann and Mungos, plus Subdub with Iration Steppas, OBF, Charlie P and Shanti D. Resident Advisor bring on board Youngsta, Hodge alongside Kahn & Neek and more, then evening explo- rations from cheeky Manchester crew LEVELZ, and a Detonate label showcase with Alix Perez, Commix, Transit Mafia and a wedge of other label talent involved.
Friday's maritime agenda is packed-out with sounds of bass, D'n'B, hip-hop and beyond, with garage all-stars Artful Dodger, Mighty Mo, El-B and Moony playing 'For The Love Of Garage', Deep Dark and Dangerous bringing the 140 sound with Truth, Youngsta & Kaiju. Electrikal Sound boat with Riko Dan, Killa P and Lady Chann kicking off the day's proceedings. Afternoon boats have a fair share of 160-180 bpm action with 'StarWarz' – Lenzman, Commix, One87 and Codebreaker, plus the iconic Roni Size & Krust featuring Dynamite MC presenting their Full Cycle show on the seas with special guest Swindle. Kahn and Neek head up a 'Bandulu' adventure with talent from the Bristol bass underground, including Hi5 Ghost and Boofy, Commodo and more. Trap-lovers find their niche on 'All Trap Music', with Hucci, Lex Luger, Ganz and more. Night-time and sunset escapades for Outlook boats come from Just Jam, with a golden bill includ- ing Barely Legal, Zed Bias and DJ Spinn, then High Focus Records showcase, Mungo's Hifi's Scotch Bonnet Record Label takeover and London's hip-hop crew supreme 'So Fresh So Clean' with Lenzman with a hip-hop set.
Soul:ution, Boom Bap, Dub Smugglers and boats are the first to grace the ocean on Saturday midday. Soul:ution host a crew of label associates headed up by Marcus Intalex, LSB and Calibre, plus joining the Dub Smugglers squad are Prince Fatty, Horseman and Shenice, Dreadsquad and Gardna. Bashment badboys Hot Wuk bring their legendary yearly soiree to the Croatian coast with the full The Heatwave team in attendance. Across Saturday find takeovers from the pioneering 20/20 label headlined by Ivy Lab with special guests Noisia & Alix Perez plus specials from Deep Medi with full family in tow, and everyones favourite garage rudeboi's Kurupt FM, playing alongside Foundation feat. Sticky and Scott Garcia. In to the evening, find a HUGE Hyperdub x Teklife boat with Kode9, DJ Taye, Scratcha DVA, Ikonika and more, as well as Noisia's Invisible Recordings boat with Ivy lab & Skeptical guesting, Youngsta's Contact boat with J:Kenzo & Truth bringing the 140.
Finally, Sunday's last lot of parties are some of the biggest across Outlook, with Dispatch Recordings, Med School, Hatcha and Friends, Hospital Records, Channel One and Radar Radio all setting sail from the fortress. 15 Years of Dispatch Records with Skeptikal, DLR, Survival and MC's. Med School round up a host of imprint-associated talent with Etherwood, Keeno, Anile, Blu Mar Ten and more, whilst Hatcha's dubstep-dingy is a serious tag-team with the man himself, Zed Bias, Abstract Sonance, Crazy D, Killa P and some very special guests TBA. Sunday's afternoon session from Hospital sees D'n'B favourites go in for a giant B2B, with High Contrast, London Elektricity, SPY, Metric, Reso and Krakota all stepping up, DJ Hype headlines the Playaz boat, alongside Potential Badboy with MC's AD & Flux. Pio- neering London radio station Radar Radio's curated line-up unites station regulars Riz La Teef, Hi5 Ghost, Boofy and Shy One to fly the flag for some of the most exciting talent to emerge from the underground of recent. On a more dub flex, soundsystem heroes Channel One bring Mad Professor and Earl Gateshead on board for their party on Sunday after- noon. Last of the Outlook sea-specials are hosted by Dub Phizix and Strategy, with their 'Well Good Boat Party' with Novelist, Japan's Part2style and Manchester friends Chimpo & Fox. Bristol's 'The Blast' with a West Country bill head- ed up by Kahn and Neek plus Hodge.
Nearby Pula is easily accessible by taxi from the Outlook Festival site, and is complete with excellent transport links, apartment accommodation and historic sites. For those wishing to camp on-site, or for more information on accommodation options including boutique camping options, head to outlookfestival.com/accommodation to look at what is available. Flight options from the UK are to the nearest airport – Pula, or nearby Trieste, Ljubljana, Zagreb, Venice Treviso or Venice Marco-Polo airports, and then a transfer to the festival site. Outlook Festival also organise coach packages and flight packages, all available to purchase at outlookfestival.com/travel/. See you at the fort!
BOAT PARTIES DAY BY DAY (Tickets on sale from Thursday)
THURSDAY 1st September
12.00 – 15.00 – Metalheadz – Goldie, Scar, Detboi, MC Codebreaker
12.00 – 15.00 – Gentlemans Dub Club – GDC Sound, Taiwan MC, Dreadsquad and Gardna, Taiwan MC
12.00 – 16.00 – Australia Boat Party – Doc Scott, ANT TC1, Safire, Liam Shift, T-Bone, Sphere
15.45 – 18.45 – Congo Natty Boat Party – Congo Natty ft. Congo Dubz, Lady Chann, Mungo's HiFi feat Tom Spirals + guests 15.45 – 19.45 – Subdue – Iration Steppas, OBF, Murray Man, Charlie P, Shanti D, Dan Man
19.30 – 22.30 – LEVELZ – Full LEVELZ crew
19.30 – 22.30 – Resident Advisor – Youngsta, Kahn and Neek, Hodge
20.30 – 22.30 – Detonate – Alix Perez, Commix, Transit Mafia, Erra, Standfast, MC Visionboi
FRIDAY 2nd September
12.00 – 15.00 – For The Love of Garage – Artful Dodger, Mighty Mo, El-B, Bump and Grind and Moony 13.00 – 16.00 – Deep Dark and Dangerous – Truth, Youngsta, Kaiju, Bogl, Ill Chill, Animai
13.00 – 16.00 – Electrikal Sound – Riko Dan, Killa P, Lady Chann, Dreadsquad and Gardna, Sinai Sound 15.45 – 18.45 – Full Cycle – Roni Size & Krust featuring Dynamite MC, Swindle
15.45 – 18.45 – Star Warz – Lenzman, Commix, One87, Codebreaker
16.45 – 19.45 – Bandulu – Kahn and Neek, Hi5 Ghost and Boofy, Commodo
16.45 – 19.45 – All Trap Music – Hucci, Lex Luger, Ganz, Massapealls, Jikay
19.30 – 22.30 – Just Jam – Barely Legal, Zed Bias, DJ Spinn, Crack Stevens b2b Tim & Barry 19.30 – 22.30 – High Focus Records – Leaf Dog, Flip Trix, Jam Baxter, Verb T, BVA, Molotov 19.30 – 22.30 – Scotch Bonnet – Record Label showcase
19.30 – 22.30 – So Fresh So Clean – Lenzman (Hip-hop set) So Fresh So Clean DJs
SATURDAY 3rd September
12.00 – 15.00 – Soul:Ution – Marcus Intalex, LSB, Calibre
12.00 – 15.00 – Dub Smugglers – Prince Fatty, Horseman and Shenice, Dreadsquad and Gardna
13.00 – 16.00 – Boom Bap Festival – Hip Hop, RnB, Trap, Grime, Garage, Jungle and beyond
15.45 – 18.45 – Hot Wuk – The Heatwave
15.45 – 18.45 – 20/20 – Noisia, Alix Perez, Ivy Lab
16.45 – 19.45 – Deep Medi – Commodo, Gorgon Sound, Goth-Trad, Mala, Jack Sparrow, Silkie ++ Hosted by Selah and Rider Shafique
16.45 – 19.45 – Kurupt FM – Kurupt FM, Foundation feat. Sticky andScott Garcia, EL-B + guests
19.30 – 22.30 – invisible – Noisia, Ivy Lab, Skeptical
19.30 – 22.30 – Hyperdub x Teklife – Kode9, DJ Taye, Scratcha DVA, Ikonika more
20.30 – 23.30 – Youngsta, J:Kenzo, Truth, Seven and more
SUNDAY 4th September
12.00 – 15.00 – 15 Years of Dispatch Records – Skeptikal, DLR, Survival, Gerra and Stone, MC's Gusto and Sense 12.00 – 15.00 – Med School – Etherwood, Keeno, Anile, Blu Mar Ten, Royalston, BOP, MC Ruthless
13.00 – 16.00 – Hatcha and Friends – Hatcha, Zed Bias, Abstract Sonance, Crazy D, Killa P
15.45 – 18.45 – Hospital – High Contrast, London Elektricity, SPY, Metric, Reso, Krakota
15.45 – 18.45 – Channel One – Channel One, Mad Professor and Earl Gateshead
16.45 – 19.45 – Playaz 20 – DJ Hype, Potential Badboy. MC's AD & Flux
16.45 – 19.45 – Radar Radio – Riz La Teef, Shy One, Hi5 Ghost, Boofy, Ahadadream, Mungo
19.30 – 22.30 – Well Good Boat – Novelist, Part2style, Chimpo & Fox
20.30 – 23.30 – The Blast – Kahn and Neek & Killa P, Hodge, Blast DJs