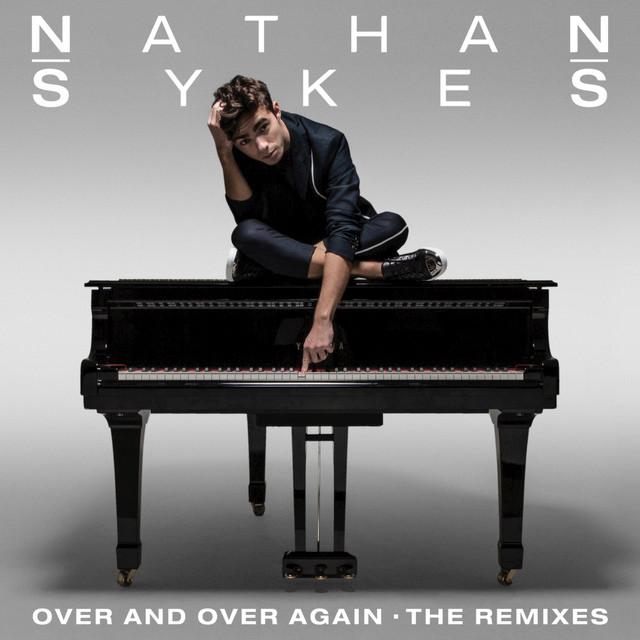 Nathan Sykes - Over And Over Again (Elephante Remix)
Fast becoming one of dance music's hottest properties, it should come as no surprise that burgeoning producer Elephante has been selected to remix Nathan Sykes' superb brand new solo single 'Over And Over Again' – yours to own now via Global Entertainment.
Premiered on Rolling Stone, Elephante offers up a sympathetic and uplifting treatment of Nathan Sykes' beautiful love ballad. Opening in with the soft piano notes evident in the original, Elephante deftly builds momentum, layering in sublime synth work with pounding bass, while still allowing the track to be led by Sykes's soaring vocals. Perfectly encapsulating Nathan's emotionally charged lyrics, Elephante's masterful interpretation is sure to appeal to both popular and dance music fans alike and as the name suggests, whether it's on the radio or in the club, this song is guaranteed to be played over and over again.
With his debut solo single 'Kiss Me Quick' earning him the No 1 spot in the US Billboard Dance Chart, for his follow up track Sykes certainly does not disappoint. Speaking about Elephante's remix of 'Over And Over Again', Nathan told Rolling Stone:
"I'm very excited for people to hear the Elephante remix of 'Over And Over Again'. Even though the song is a piano ballad I intentionally wrote the song at a tempo that would lend itself to a remix and I think he's done a fantastic job."
Whether he's crafting originals or whipping up remixes for the A-list, Elephante has rapidly carved a name for himself as one of the most exciting new producers around today. Demonstrating a diversity that has seen him do justice to popular artists such as Lorde and Katy Perry and dance music duos Dirty South and Galantis, Elephante's star is most definitely on the rise.