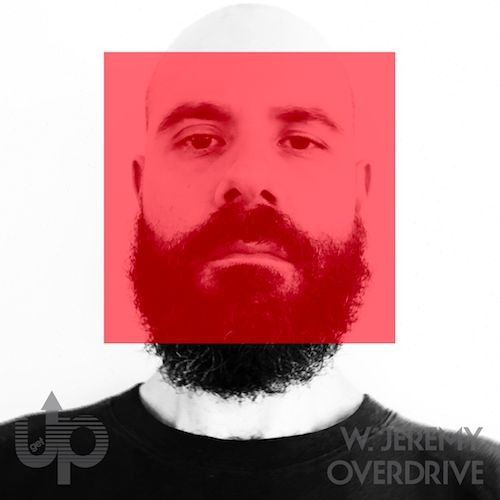 W. Jeremy - Overdrive EP
Groove is in the house at Get Up Recordings and it comes in a five track EP called "Overdrive" from label owner W. Jeremy. The EP includes two versions of "Overdrive", with a remix each from NYC's Jake Reif and Dallas' Multipass and a B-side titled "I Wanna Be Somebody (I Am Somebody Mix)".
W. Jeremy is a NYC based DJ / producer whose history of working for DJs and record labels in the '90s – ranging from Angel Moraes to Tony Humphries – has greatly influenced his DJ sets and production style. His Get Up Recordings label is also clearly influenced by his musical past, with a colorful spectrum of artists and remixers including Kim Ann Foxman, Tedd Patterson, MATRiXXMAN, Alinka, Gavin Russom, and Snuff Crew. The EP kicks off with one of two versions of "Overdrive". The Post Meridiem Mix, which is the main version, is an acid groover that builds up to a break of big room sexy vocals and then releases straight back into the acid. The second version, the Ante Meridiem Mix, gives a deep house vibe with a full array of lush harmonious keys and a pulsing bass line.
First up on remix duties is fellow NYC DJ and producer Jake Reif. A native New Yorker, Jake spent some musically formative years in the Midwest, drawing a massive influence from the cultures of Chicago and Detroit. Fueled by the underground energy of warehouse and loft parties of the era, he began his DJ career in the early 1990s and held DJ residencies in Oslo, Norway while DJ'ing around Europe in the 2000s, finally returning to NYC in 2008. He has releases on Rong Music as Savage Hymn with Mystic Bill, and Path Records as Upsetting Keys with Reade Truth, as well as recent remixes on Snuff Trax. His take on "Overdrive" bleeps and blips into a groove that is for the intelligent dance floor.
Next up is the Multipass remix of "Overdrive". Multipass is the production team of Red Eye and Samma Lone who are based out of Dallas, Texas. In addition to being one-half of Multipass, Red Eye, AKA Scottie Cannfield, does A&R for his own label, Audiophile Deep, and he does It'll Do Disco, the main house / club night in Dallas. The other half, Samma Lone, AKA Steven Incrocci, is a renowned DJ and has an extensive catalog of releases on labels ranging from Skint, King Street Sounds, Farris Wheel, InStereo, and Guesthouse. Multipass's remix re-imagines the Ante Meridiem Mix into a sultry building soundscape.
Label and Artist Links:
www.getuprecordings.com
www.soundcloud.com/wjeremy