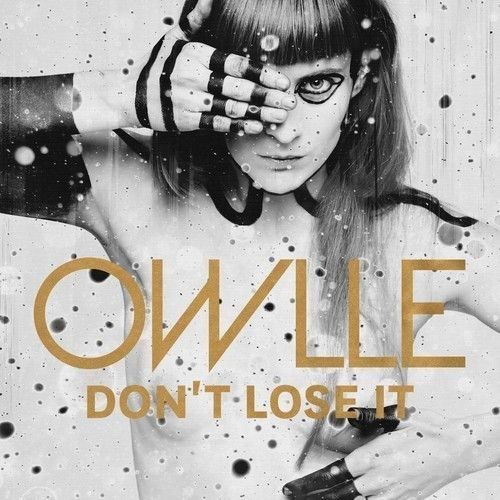 Owlle – Don't Lose It
French electro-pop chanteuse Owlle is pleased to announce the release of her brand new single 'Don't Lose It' off her upcoming debut album 'France'. The electro pop masterpiece follows up the success of her 'Ticky Ticky' EP. 'Don't Lose It' is a beautiful display of shadowy beats and etherial pop vocals that captures your ears from the opening note.
In a world of 24 hour party girls, Owlle is the rare creature of night who finds her bliss in solitude. Her electropop tunes, like breakout singles "Ticky Ticky" and "Disorder," reverberate with the tremors of midnight, and the eerie afterglow of dancefloors long abandoned. They feel both futuristic and ancient — as does everything Owlle creates. Even her chosen name evokes the secretive powers of the sagely, nocturnal woodland creature. Owlle (real name France, and yes, she's French) likes to call her music "dream pop," not so much referring to the classic genre of the same name, but a general otherworldliness she admires. As a result, her sound is "something both melancholic and very danceable," Owlle says. The dance songs are weightier than most frothy floor-fillers, but sparkle with a dark whimsy; much like her ruby-red mane and celestial wardrobe, the singer's creative choices always reflect a penchant for bewitching fairytales. Owlle's background in fine art allows her to create a distinct world around her. From her art direction and cinematography to costuming choices, Owlle's mesmerizing imagery is just as important as the music itself. The Owlle experience defies being contained to one form: the sound, style, and visuals must be taken as one convergent reality — a reality of a young artist's own creation.
Not surprisingly, her influences are cross-cultural pioneers, and range from modern artist Pierre Huyghes to designer Hussein Chalayan to legendary dance instructor Pina Bausch. Musically, childhood idols Bronski Beat, to 90s Madonna, to peers like Frank Ocean have made a strong impression on Owlle. But it was discovering the music and installation work of Brian Eno that changed her life. She encountered his piece, "Quiet Club," and knew that her art was about to be channeled into a new medium: music. "From that moment, the door was open!" she remembers. "He knows how to mix music, forms, and senses. It's what I'm most preoccupied with when I create, too." Determined to make music but with no classical experience, Owlle simply forged her own path, first discovering her voice, then teaching herself instruments. Before long, she was birthing the early stages of the Owlle universe. Only a few short years later, she landed a windfall request: her first ever remix. The artist who requested it? Depeche Mode. "It was beyond thrilling!" Owlle exclaims, of her synth idols contacting her. Not only did she deliver an excellent remix of their track "Heaven" that won her early media acclaim, she earned the validation needed to take her own art to the next level. Like Eno, she was learning to strike the right music and multimedia balance.
Now heading into 2014, Owlle is poised to launch herself into the pop stratosphere. Her debut album, France, will hit stores January 20th.