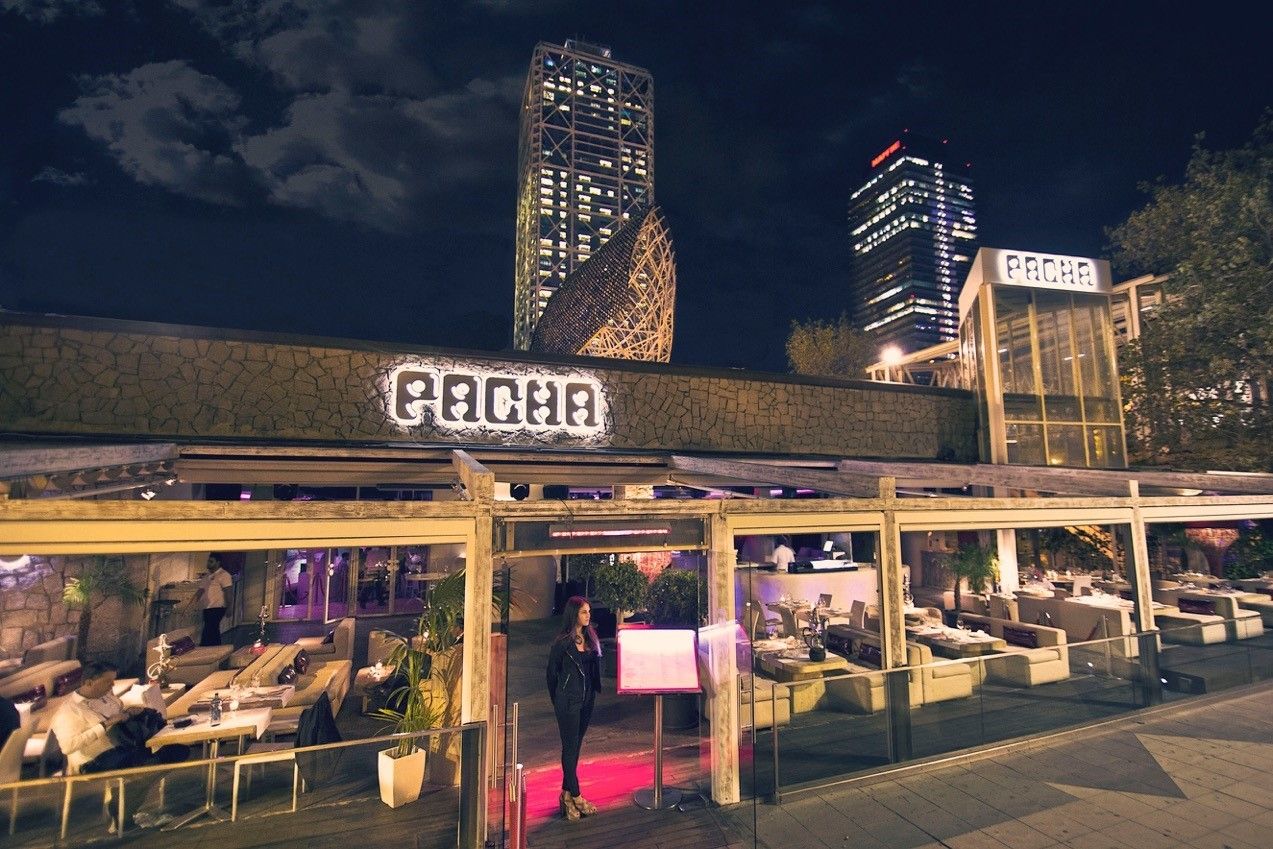 Pacha Barcelona Announce OFF Week Plans
Pacha Barcelona Announce OFF Week Plans – Mixmag, Mobilee, 15 years of Moon Harbour, Geist, Fanculli & Friends & Many More
The Barcelona home of the world famous Pacha club has got a fine week of underground and clued-up events lined up for during OFF Sonar. Starting on Wednesday June 17th and running until Sunday June 21st the club will showcase the best labels, DJs and producers in the world across a series of eight unbeatable parties.
Some of them take place at night, some of them are during the the day and some make great use of an open air party space so that you can really soak up that hot Spanish sun.
Up first is a special event with two heavyweight tech house label coming together in the form of 8Bit & Mobilee, a 10 Year Celebration with label heads Anja Schneider and Miss Kittin as well as Nick Curly and Anja Schneider plus Gorge, Ray Okpara and Tuccillo.
The parties are then stacked up night on night and the following evening is a Geist Agency showcase with leading acts form the agency including a pair you will know but who we can't say any more about other than their names – Jonson & Siminski, as well as Benoit & Sergio, DJ Three and Valentin Stip all playing alongside Bob Moses, Magda, Bruno Pronto (live), Clarion and Heartthrob.
Friday the 19th finds Matthias Tanzmann's peerless label Moon Harbour celebrate 15 years in the game with an exclusive set from the boss himself as well as Steve Bug, Martin Buttrich, Barem, Luna City Express, Sable Sheep, Marco Farone, East End Dubs, Chris Wood & Meat, Martin Landsky, Sven Tasnadi and many more all lining up.
On the 19th it is an Akbal showcase in the Red Room of Pacha on Friday night. Akbal Music is a well respected label that was created in Playa Del Carmen, Mexico and is now based in Barcelona. It is run by DJ/Producer Robbie Akbal and he is joined tonight by Miguel Puente, Patlac, and Louie Fresco.
It's another big exclusive showcase the night after with Herr, Andre Buljat, Hitch's Yakazi label featuring Detroit's Mathew Dear, Marc Houle live, Fur Coat, Alexi Delano, Eduardo de la Calle, Rework live and more besides.
Cesare vs Disorder and their Serialism label then take charge on Saturday the 20th with a day time open air event when they have Tiefschwarz, Cassy, Konrad Black, Jichael Mackson live, Joe Le Groove and plenty more.
On June 21st, after recently returning from a groundbreaking Around The World tour, Nic Fanciulli has announced he is to present a specially curated night at Pacha Barcelona, featuring some of the biggest names in house and techno. To be joined by a myriad of incredible DJs – Cuartero, David Herrero, Harvard Bass, Luca Donzelli, Mar-T, Mark Faniculli, Robert Dietz, Secondcity, Subb-an and Tobi Neumann – Nic has curated a line-up that reflects the diversity of his current influences and one that is sure to capture the imagination of European clubbers. Look out for special sets from Mark Fanciulli b2b Secondcity and Robert Dietz going b2b with Harvard Bass.
Finally, it's another open air day time showcase with Flash who have Ilario Alicante, Markus Fix, Dana Ruh, Dorian Paic, Sascha Dive, Christian Burkhardt, Einzelkind and more all bringing the heat.
This is a quality week of underground parties featuring some of the most talented and respected names in the game.
https://www.facebook.com/PachaBarcelona
www.pachabarcelonaoffweek.com