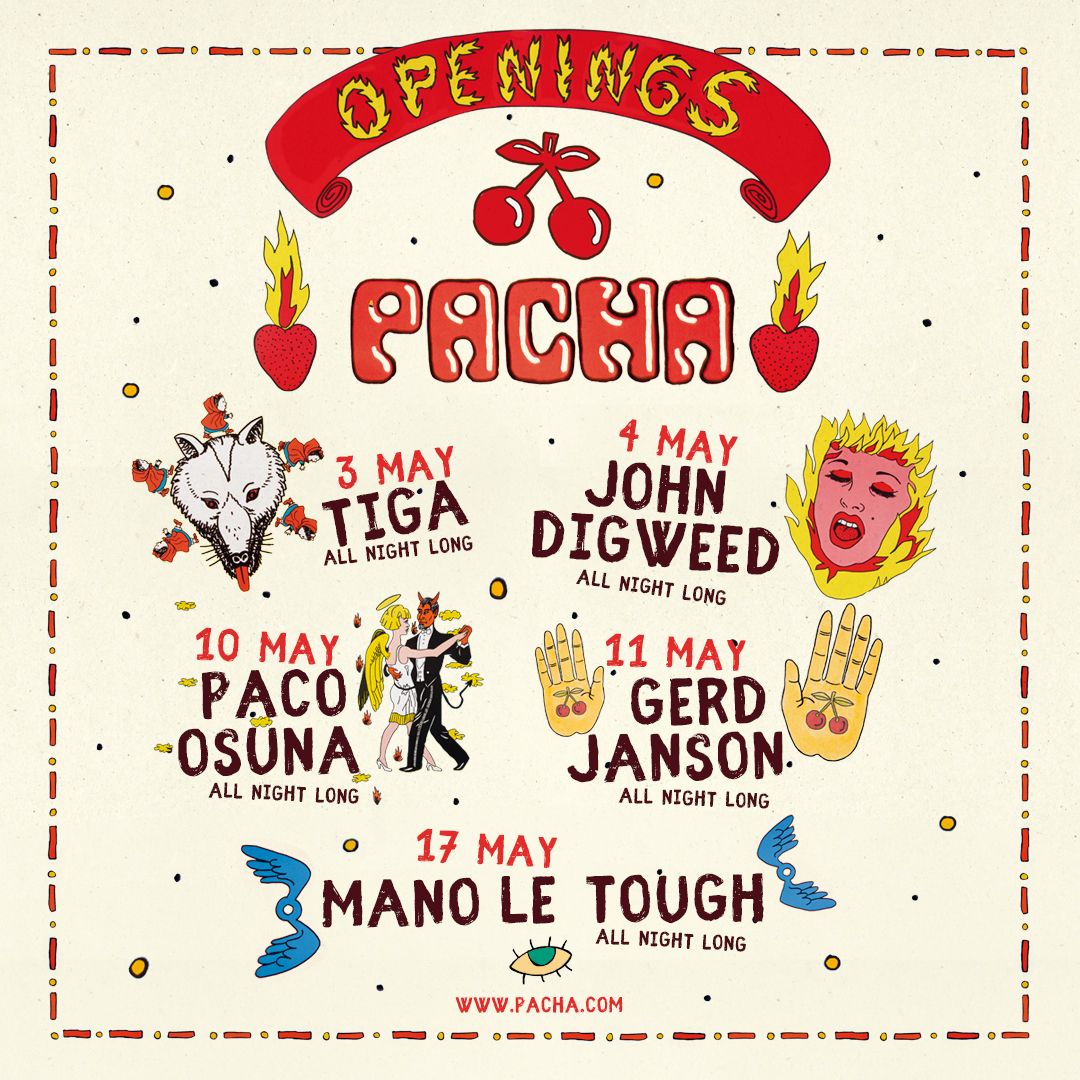 Pacha Ibiza welcoming 5 opening parties
Pacha will pull up the curtain again on Friday May 4th to say hello to  the beginning of a new season for the first of a total of 5 opening parties to be held during the first 3 weekends of May under the concept: All night long featuring headliners: TIGA, John Digweed, Paco Osuna, Gerd Janson and Mano Le Tough.
This start of season reminds that was it happened at the beginning of the last one, when Pacha Ibiza reopened its doors after months of suspense because its re-design with a series of All Night Long.
With this second consecutive year, Pacha Ibiza consolidate the philosophy of 'Back to the Basics' a return to the origin, to the authenticity by the hand of a unique DJ playing for the crowd All Night Long. An entire musical journey and experience from beginning to end.
All one summer ahead to enjoy the cherries essence, the power of a world-renowned brand with more than 50 year of history.
Countdown!
FULL LINE UP IN CHRONOLOGICAL ORDER
Friday, May 3rd – TIGA all night long
Saturday, May 4th – JOHN DIGWEED all night long
Friday, May 10th – PACO OSUNA all night long
Saturday, May 11th – GERD JANSON all night long
Friday, May 17th – MANO LE TOUGH all night long