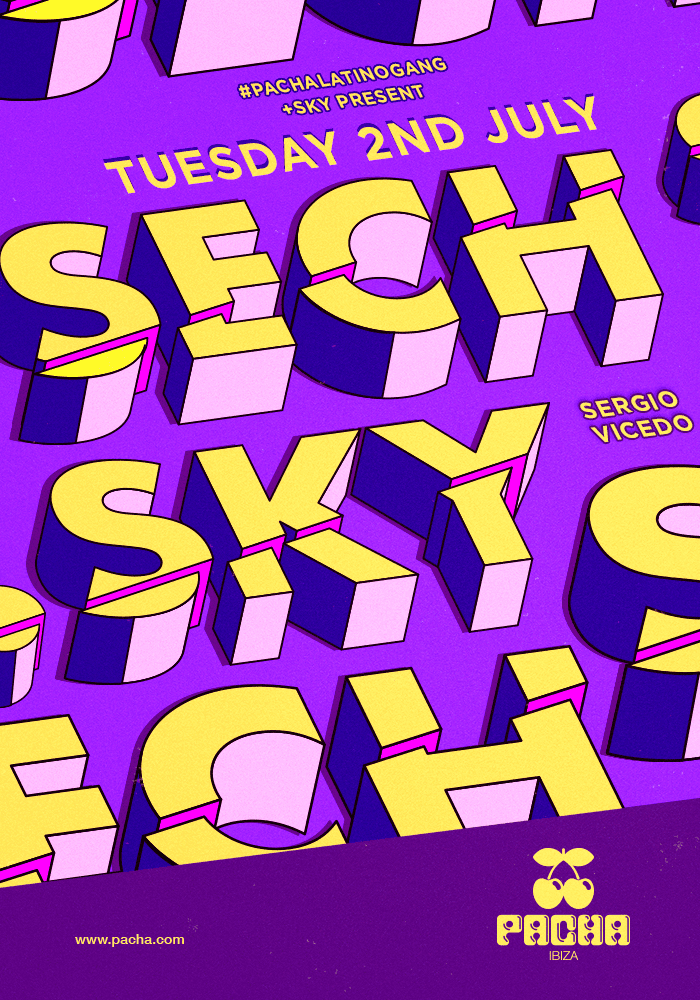 PACHA LATINO GANG + SKY PRESENT: SECH
PACHA LATINO GANG + SKY PRESENT:
SECH
TUESDAY 2ND JULY 2019
Monday, 24th June. The Panamanian artist Sech will be in charge of Tuesday night, 2nd July in Pacha. The artist sneaks into all the charts of 2019. For the first time, this singer and composer has been at the Latin Billboard Awards ceremony and his presence is not casual, behind all this, there are many years of sacrifice and love for music.
Composer of all his songs, something that is increasingly scarce within the urban genre, he is bringing the name of Panama very high and if he continues in this path, it seems that 2019 will be the final boom of this artist who exudes humility and talent.
Pacha Ibiza once again opens its doors to its musical policy, to provide diversity, as a club that has embraced the evolution of the island with a relentless passion.
Behind the name of Sky, is our resident DJ Alejandro Jiménez, an artist who has spent more than a half of his life in recording studios, producing some of the most important reggaeton hits and since 2013 he has been part of J.Balvin's group.
Sky has spent all his life listening and doing reggaeton, that´s why, at just 26 years old, he has become one of the most prominent producers in the genre. In musical terms, Sky has no limits, goes and returns from rap to reggaeton, and is enriched with all kind of sounds and influences. Already known in our symbolic club of the cherries, Sky returns to bring his rhythm to Pacha.
https://pacha.com/events/sech-sky/