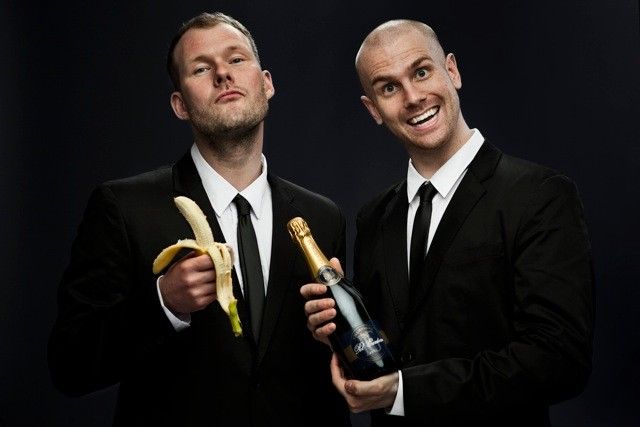 Pacha London celebrates its 13th Birthday with Dada Life
We know what we want and when we want it and as London's super club is about to celebrate its 13th birthday this May, we want Sweden's most famous export, Dada Life.
Since its opening in 2001, Pacha London's hallowed decks have been graced by the biggest names in the industry, and this May, top 100 DJ list regular, Dada Life is exploding into action. The living breathing contradiction that is Olle Corneer and Stefan Engblom will have clubbers fighting to get through the doors with their inimitable and ground breaking electro and progressive house set.
So come with us and celebrate our lucky 13th in Dada Land, as we make the transition into a landmark age by following the Rules of Dada and breaking every single one, in style.
Get ready to arrive beautiful and leave ugly. There are no rules but the rules of Dada. Don't look back in the past. Always go forward. And whatever you do: don't trust us.
DADA LIFE
Olle Corneer and Stefan Engblom, known as Dada Life, emerged from the Swedish music scene in 2010 to become a worldwide electronic music phenomenon.
Dada Life's popularity has exploded across the globe, inciting riots in Los Angeles last fall. People took to the streets when the club couldn't contain the massive crowd. Dada Life's live successes also include show-stealing sets at Ultra Music Festival, Electric Daisy Carnival and Coachella.
In March of 2013, Dada Life declared sovereignty for their new nation of Dada Land. Fans followed suit with protests for Dada Land's freedom in NYC, London, Sydney and Stockholm.
Last fall the duo released their highly anticipated album "The Rules of Dada" to huge praise from both critics and fans. The album quickly reached #1 on the iTunes Dance charts while cracking the Top 10 overall in Canada and Top 20 overall in the US. Dada Life has dominated the charts with singles such as "Happy Violence", "Rolling Stones T-Shirt", "Feed The Dada", "So Young So High" and "Kick Out The Epic Motherf**ker", a double platinum selling single.
https://www.pachalondon.com