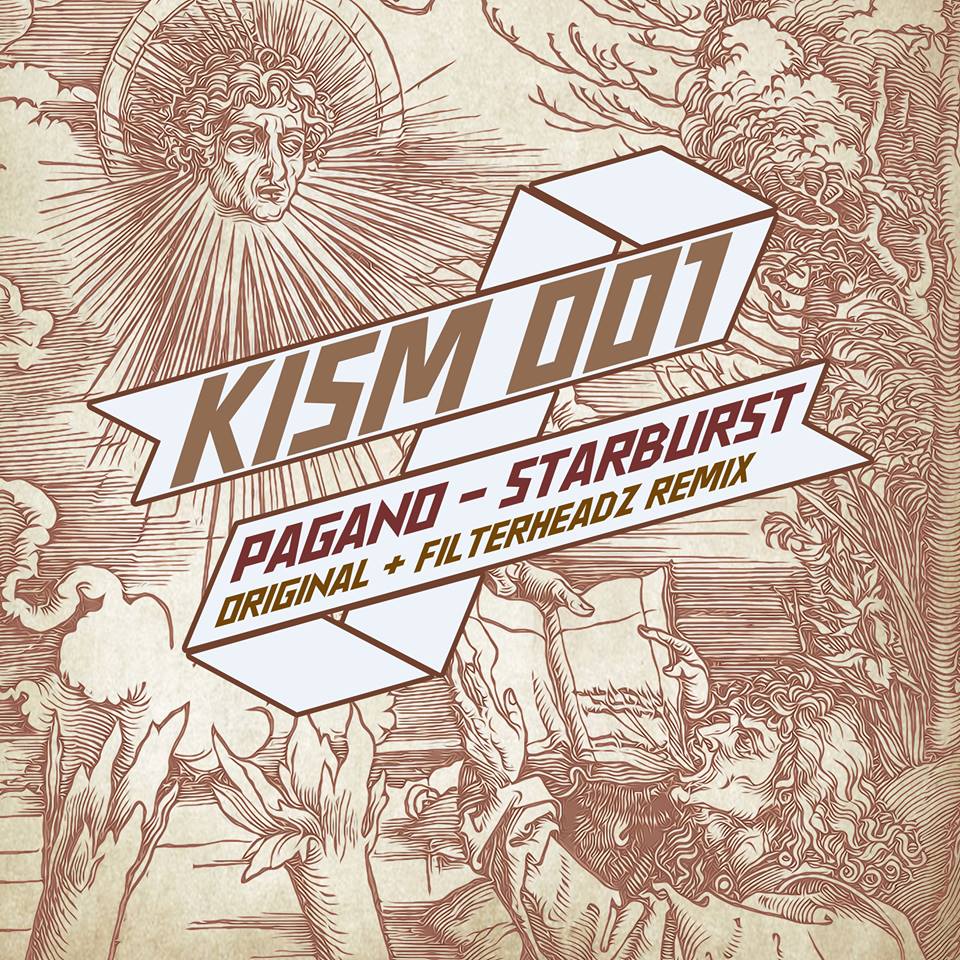 Pagano Launches New Label Kism with debut track 'Starburst' featuring a Filterheadz Remix
Hot on the heels of his recent smash 'What's Up' with Reza on My Digital Enemy's Zulu Records, Pagano launches his new record label Kism with 'Starburst' which features a Filterheadz Remix.
KISM001 : PAGANO – STARBURST (Filterheadz REMIX) https://soundcloud.com/k…/pagano-starburst-filterheadz-remix
KISM001 : PAGANO – STARBURST (ORIGINAL MIX) https://soundcloud.com/kismre…/pagano-starburst-original-mix
www.facebook.com/kismrecordings
Pagano has got stacks of new tunes coming & will headline Matinee Circuit Fest in Barcelona in August + play Ammesia, Ibiza at their events during August 19-23rd. Fans of Pagano include Carl Cox, Umek, Monki, Mark Knight & My Digital Enemy.
Pagano & Reza's 'What's Up', the old-school piano House number which lifts the mood up anytime is being played by Bob Sinclar, Umek, Mike Vale / Alex Kenji / D.O.N.S. and many others! Out now https://soundcloud.com/zulurecords/pagano-reza-whats-up
http://classic.beatport.com/t…/whats-up-original-mix/6410662
Pagano's 'Pink Flamingos' – https://soundcloud.com/toolroomrecords/pagano-pink-flamingos-preview-out-220215
part of Mark Knight's Toolroom Miami 2015' compilation, and described as an underground house stomper with funky and filtered disco vibes. 'Pink Flamingos' is Pagano's second release with this high profile British label, and the follow up to 'Just Like That' which came out last summer.
**Route 94 and Skream added their support during their radio shows to Pagano's 'Blues In Thy Name' Twofalls Remix', out on Stefano Noferini's label Deeperfect.
Route 94 mix: 37:37 – https://soundcloud.com/theboomroomofficial/018-the-boom-room-route-94
Skream: 1:24:26 – https://soundcloud.com/rinsefm/skreamandfriends230914
Pagano's podcast mix for Umek 1605 Podcast Soundcloud page continues to top the polls and has notched up over 22,000 plays making it the most played 1605 Music Therapy Podcast in 2014! If you haven't heard it yet: https://soundcloud.com/umek-pr…/1605-podcast-179-with-pagano