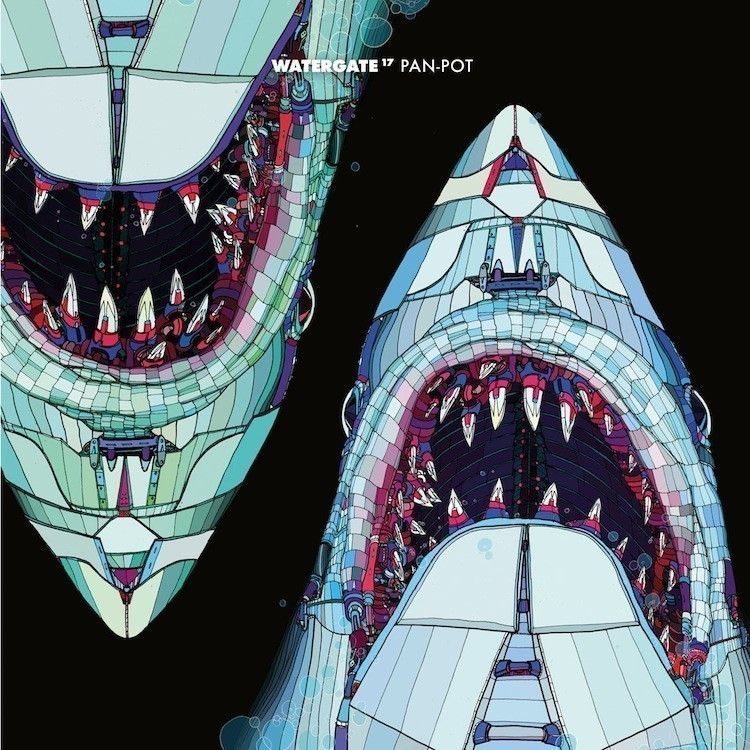 Pan-Pot – Watergate 17
As Watergate carries into it's 12th year as one of the worlds elite clubs, it seems more than fitting and possibly long overdue, that Pan-Pot, who has been an integral part for nearly the entire lifespan of the club, will be curating the 17th installment of the illustrious Watergate CD series. In just 19 tracks the techno heavyweights have compiled a mix of both new and exclusive material as well as a couple timeless collaborations that showcase their distinct and endemic sound all while delivering the audience a taste of a night out at the acclaimed club no matter where they happen to be in the world.
The mix begins with the lush soundscape and spaced out aura of Pavel Petrovs' 'Adapt', which seems to be a perfect start. Immediately getting the listener cozy and engaged before shortly transitioning into the massive anthem of Radio Slave's 'Don't Stop', a tell tale sign of the journey ahead. Over the next few tracks the exploration dives into the more psychedelic side of things. From Marco Ressman's 'Hello Again' and Clint Stewart's 'Drenched' into the darkness of Shall Ocin's 'Lurking Wolves', the mix moves smoothly towards the heavier sound Pan-Pot is famous for. Soon it seems that one is unknowingly caught in the relentless groove of masters like Mark Broom and the duo themselves with their monster 'Substance' from the inaugural release on their own imprint, Second State. Soon, seamless transitions bridge the gap between sounds of retro analog like Dario Zenker's '27 Northwest' into the sounds of today with Maceo Plex's huge tune 'Conjure Bass' and fellow Second State artist Stephan Hinz's – 'Hungry'.
It's not long before the mix takes its last turn and delivers the heavy drums and strobe light antics of peak time with Pan-Pot's other side of the inaugural release on their own Second State, 'Grey Matter' beginning the final lap. Following sees a handful of the masters of techno prowess like the Ben Klock remix of Josh Wink's 'Are You There' as well as Martin Eyerer's 'Reckless' and a formidable collaboration between Pan-Pot and Slam with 'Conductor'. Before bidding a final farewell, it would only be appropriate to find a partnership between old friends Vincenzo and Pan-Pot which joins the sounds of deep lush house and peak time bombs to deliver a stunning finale flooded with mesmerizing sub bass and enchanting washes of alluring synths.
In just shy of 80 minutes, Pan-Pot masterfully demonstrates their wide range, impeccable taste, and vast knowledge of the music they are known for the world over. From beginning to end, it's the perfect illustration of a compressed version of a night on the dance floor with Pan-Pot at the controls and Watergate as the playground.