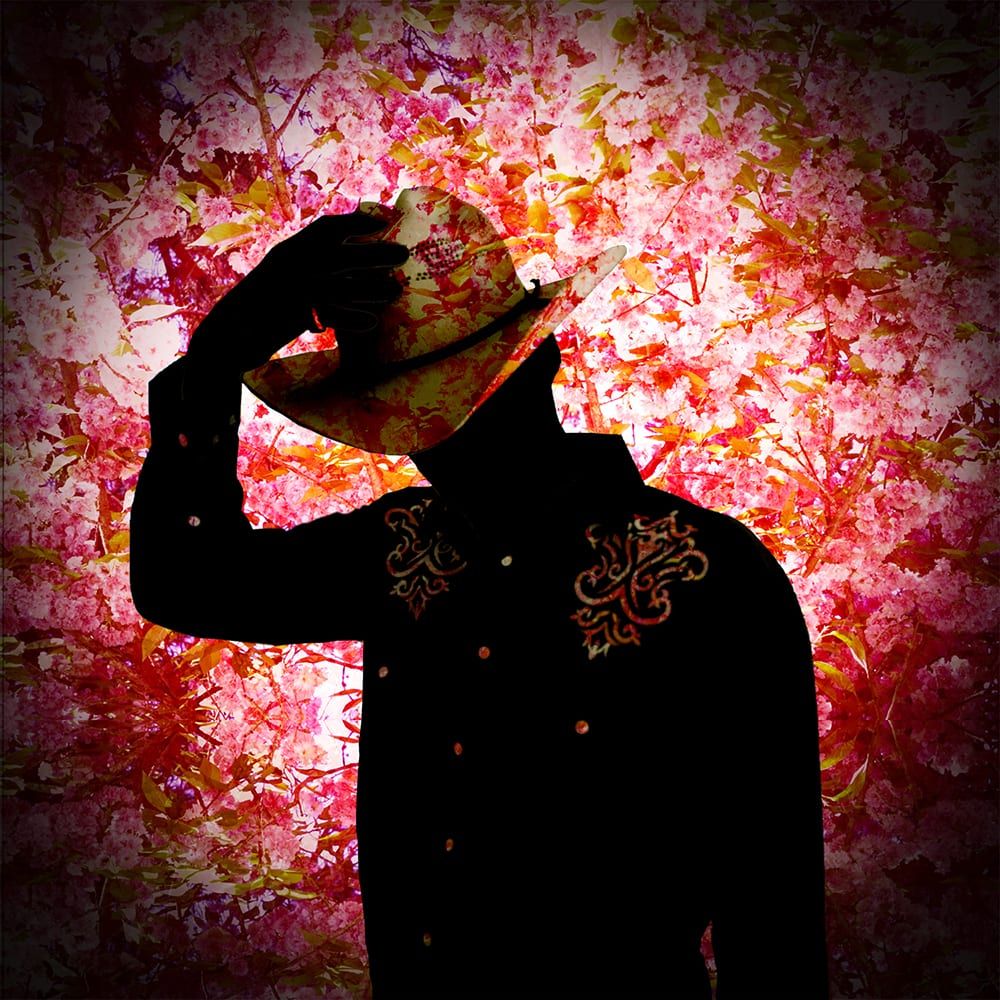 Panaviscope has just premiered his upcoming single 'Breathing In Reverse'
Indie-pop and visual artist Panaviscope has just premiered his upcoming single 'Breathing In Reverse' via Wonderland Magazine. The track comes accompanied by psychedelic visuals and is set for release on 9 November via How Bad Pretty Bad Records. This follows on from previous single 'Kiss Yourself To Death' which was the most played track on Swiss National radio station Couleur3 during Spring 2019. The track was mixed by Yvan Bing (Gwen Stefani, Phil Collins, Wu-Tang Clan) and mastered by Mike Marsh (Daft Punk, The Chemical Brothers, Depeche Mode). He has previously worked alongside The Strokes' producer Gordon Raphael and has received radio play from some of Switzerland's biggest radio stations, Couleur 3, RTS, Rete Tre and GRRIF. A newcomer to the scene, he has already racked up nearly 45 thousand streams on digital platforms.  
Panaviscope (a.k.a Alex Duloz) is a one-man band from Geneva, Switzerland, who composes, plays all of his own instruments and sings. He began writing songs on the family piano at age six and went on to study music in Los Angeles at California Institute of the Arts. Panaviscope is the amalgamation of his talents as both a musician and visual artist, designing the aesthetics that make up this alluring mosaic of modern pop and ominous romanticism.
Panaviscope is emerging as a flag bearer for the new Swiss scene redefining pop music. Inspired by the likes of Pink Floyd and Air, Panaviscope's sonic universe embodies the big band and falsetto vocal stylings of Supertramp, as well as elements of MGMT and Everything Everything – an aerial pop, with a powerful rhythm section that embraces psychedelic/space rock guitars and effective synths. 
Breathing In Reverse sees Panaviscope delving into Beatles-esque psychedelia. The track is an immersive wade into the waters of Panaviscope's surrealist themes, synth-laden soundscape and eccentric vocals. Accurately exhibiting his creative flame, it's a gallant attempt to corral his hydra-headed artistic tendencies, with something new and ear-catching jumping out of the speakers every few seconds. 
Acting as a music meets lyric video, there is clearly a recurring thread running to connect 'Breathing In Reverse' with 'Kiss yourself to death', apart from the album itself. Stylistically, the bold colours meeting dark human shadows mimic each other. However, the electro-pop tone of the song is imitated by the figures as they jump and dash about as any rock legend has on stage.
Speaking of the track Duloz says: "'In three minutes, you travel from electro to classic 70s rock, in a very smooth journey. I'm happy with the aesthetic of this song. The result is extremely cinematic. At the end of the song, you should wonder 'What the hell  just happened to me?' In this song, I talk about going back to the forest. I explore a romantic vision of nature. A parenthesis."