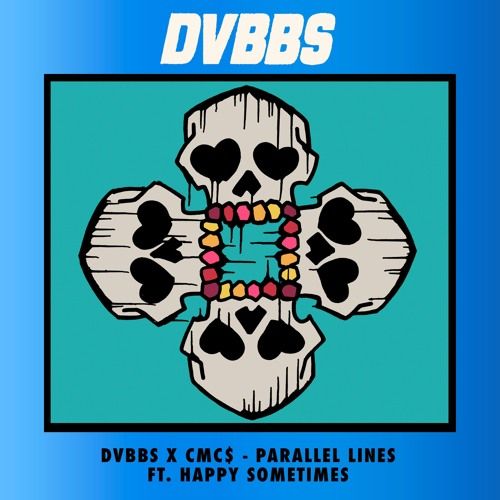 DVBBS x CMC$ ft. Happy Sometimes - Parallel Lines
Canadian music duo DVBBS, along with CMC$ and Happy Sometimes, release "Parallel Lines" as second offering from their forthcoming EP. Parallel Lines is their second collaboration with CMC$, following up "Not Going Home" featuring Gia Koka which has amassed over 75 Million streams on Spotify. The single is an uplifting dance-record that shows the evolution of DVBBSsound and productions. Break-beat drum patterns complimented by flaring synth stabs lead the listener on a journey with Happy Sometime's vocals.
DVBBS are fresh off the release of their recent single "You Found Me" with rapper Belly. Brothers Alex and Chris further embraced their R&B and hip-hop influences with "You Found Me" which followed their release of "Without U" in collaboration with Steve Aoki and ATL hip-hop giant 2 Chainz. Watch the music video which was just released here. DVBBS is a name that dance music fans haven't stopped hearing about since their inception. They have aggregated over 20 million followers across all social media platforms, much of which due to their massive worldwide successes like "Tsunami" and "Not Going Home" and performances around the globe. Catch DVBBS on tour this summer.