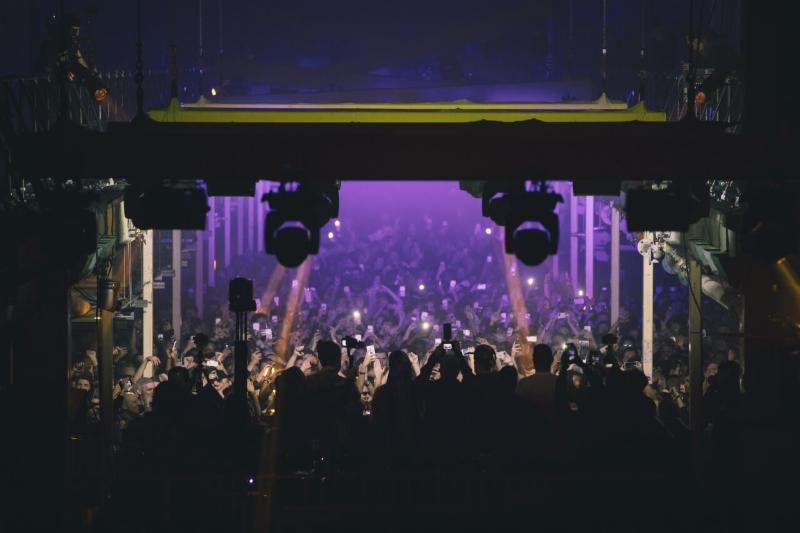 Paul Kalkbrenner Presents Back To The Future at Printworks London
Building on the success of the initial run of Printworks shows, Paul Kalkbrenner will debut his highly anticipated BACK TO THE FUTURE concept to Printworks Press Halls over the May Day Bank Holiday weekend. Paul will showcase his new BACK TO THE FUTURE show with an all day event on Saturday 29th April, joined by Derrick May, DJ Pierre and KDA, with live sets from Extrawelt and Session Victim.

Whilst working on songs for his album "7", Paul spontaneously decided to rediscover the music of his youth. "It was a real educational journey through time on YouTube", one that triggered emotional memories. "It's amazing how strongly music can establish itself inside you", states Paul. "I even could exactly remember individual parts of the songs."
The time travel would form the basics of BACK TO THE FUTURE, which later led to Paul's hugely popular mixtape series of the same name. Since its upload the series has gone viral, amassing over 1.5million downloads to date.

Far from being just a nostalgia soaked old school set, Paul has replayed and rearranged all the old music, executing a sound that is both new and fresh. While his interpretation has a strong feeling of familiarity, it also sounds very current. This is also reflected in the lineup of the weekend, with legends from scene including DJ Pierre and Derreck May sitting alongside new and exciting talent such as Extrawelt, Session Victim and KDA.
All this will take place in London's highly acclaimed new cultural destination, Printworks. The cavernous and industrial Press Halls are fully soundproofed, allowing those on the dancefloor to enjoy great sound. The all day event will run from midday to 10pm, with ten hours of action both on and off the dancefloor.
Registration for pre-sale tickets is now open via www.lwe.events/signup/paulkalkbrenner
PAUL KALKBRENNER PRESENTS
BACK TO THE FUTURE
AT PRINTWORKS LONDON

WITH…
PAUL KALKBRENNER
DERRICK MAY, DJ PIERRE, EXTRAWELT (LIVE),
SESSION VICTIM (LIVE) & KDA
ART. CULTURE. FASHION. MUSIC. FILM. FOOD.
1 Printworks, Surrey Quays Road, SE16 7PJ
www.printworkslondon.co.uk