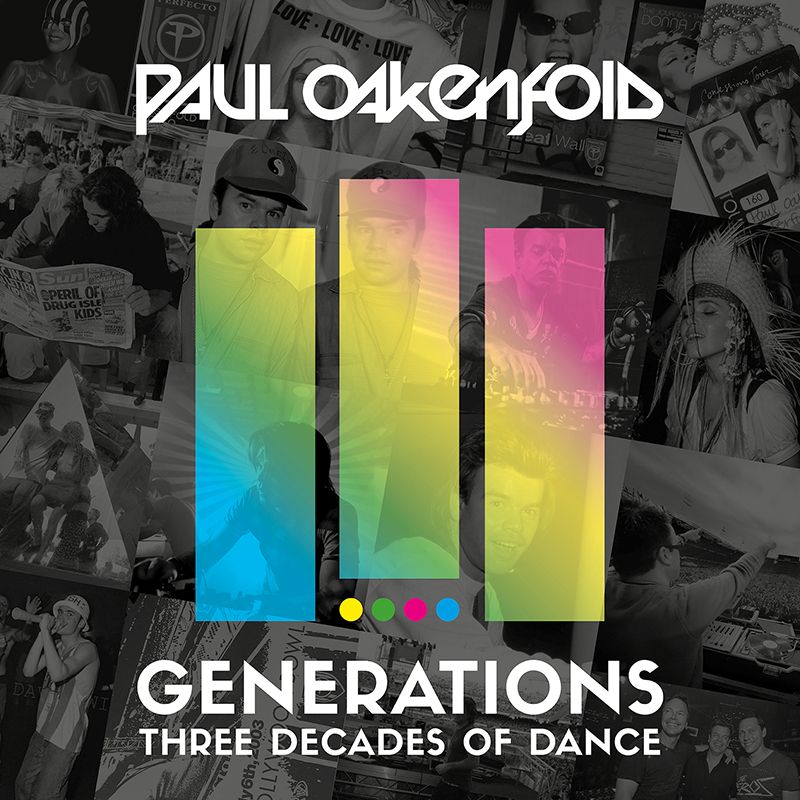 Various Artists - Paul Oakenfold – Generations
For over three decades Paul Oakenfold has shaped the dance & electronic music genre and remains one of the leading forces in the wider global music scene. His works have taken him from the DJ booth of the worlds' hottest nightspots and festivals to producing soundtracks for Hollywood blockbuster movies. His diversity has earned him two Grammy nominations. He's produced & remixed for the likes of U2, Madonna and The Happy Mondays. He's remixed Michael Jackson, The Rolling Stones and Justin Timberlake plus released over 20 DJ mix compilations. Paul has also been responsible for creating film scores including The Bourne Identity, Matrix Reloaded, Shrek 2, Swordfish and Collateral. Paul Oakenfold is the sovereign of DJ culture and its' most recognizable icon.
Rewind to 30 years ago when Paul Oakenfold set out on a trip to Ibiza, what he learned there would change dance & electronic music in the UK & Europe, ultimately the World, forever.
Generations charts this and is a 60 track journey through the last three decades of music. It's split into three mixes; House Mix, Trance Mix and Ibiza Mix. The House Mix contains no.1 hits from M/A/A/R/S, Steve Hurley, Black Box and Storm Queen, classic house tracks from CeCe Rogers, Marshall Jefferson, Inner City and Underworld. The Trance Mix has club & chart hits from Faithless, Chicane, Planet Perfecto, Da Hool and Schiller. The Ibiza Mix contains Oakenfolds' classic Ibiza memories with tracks that shaped modern electronic and indie from Frankie Knuckles, The Beloved, Happy Mondays, Leftfield and The Cure.
The Generations album is backed up by the Generations World Tour from April – October 2017, taking in 34 dates and adding, including a date on Mount Everest, which is up for the world record as the highest DJ gig ever! – http://www.bbc.co.uk/newsround/39445794