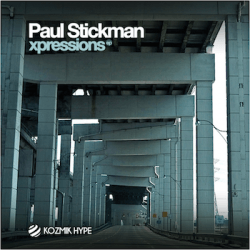 Paul Stickman – xpressions
Toronto¹s Kozmik Hype Recordings is back once again, this time with an in-depth six track EP from legendary hometown producer Paul Stickman.
Paul is a pioneer in the Canadian underground music scene, making contributions to dance floors in his own country as well as abroad since the golden years of the early '90s. He was the co-founder of Stickman Records and Aquarius Recordings with work also appearing on some of house music's top labels.
The xpressions EP shows his ability to build expansive songs as he forays into extended melodic progressions in-between house and techno, each track developing its own ebb and flow.
Paul expresses himself quite alright on this spacious new EP for Kozmik Hype. Be sure to give this a proper listen.