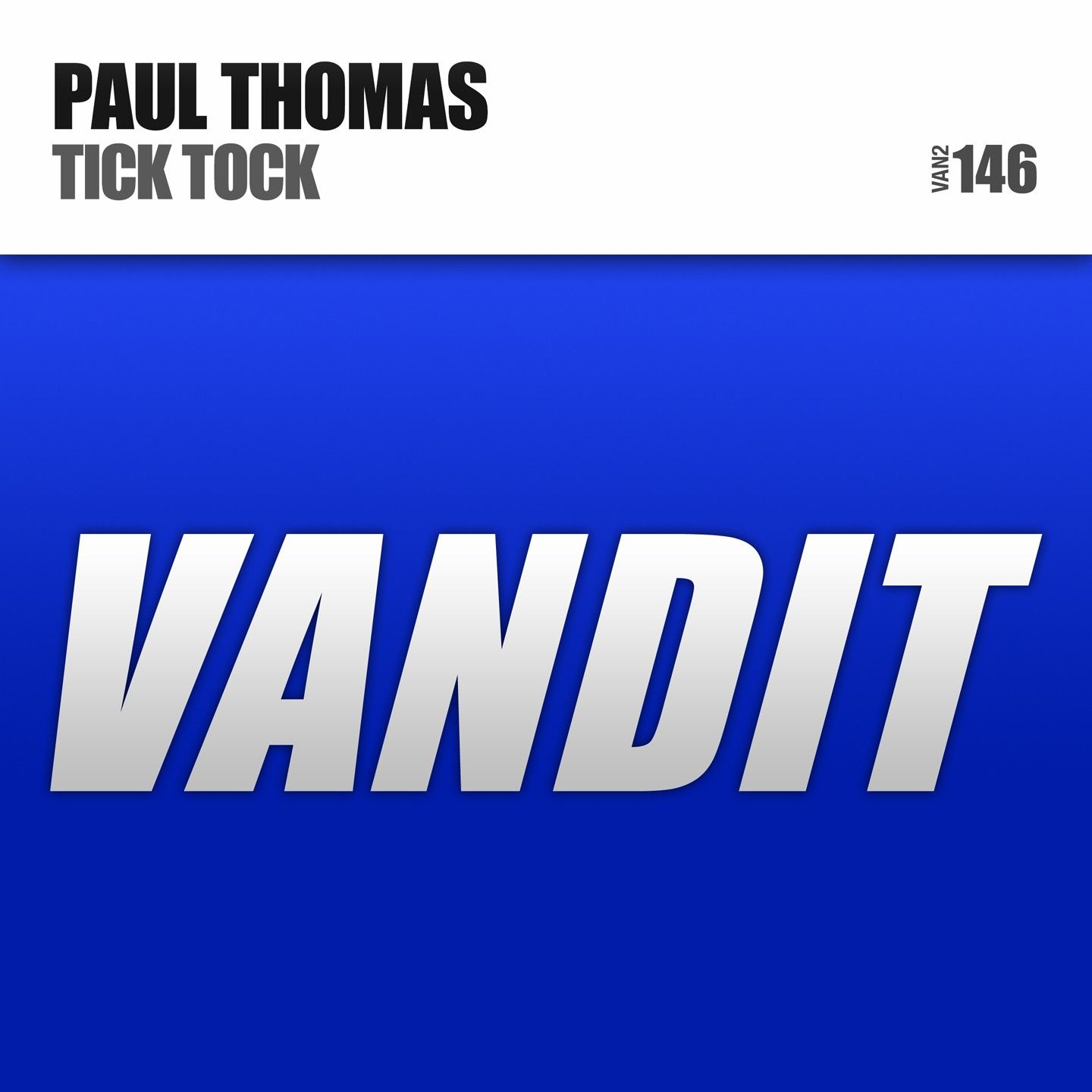 Paul Thomas – Tick Tock
Great Paul minds clearly think alike out VANDIT way! With label boss Paul van Dyk's 'Guardian' and Paul Miller's 'Plick Plack' both currently out, about and causing all the right types of floor-kick, here's another of the label's ever-expanding P-collective with his newest sound-ware.
GodsKitchen Worldwide resident Paul Thomas has never been hotter, putting sales charts and airwaves on notice with his Shadow Of Two's side project's 'Lucir' and recent Chris Bekker team-up 'Zoundz'. 'Tick Tock' is his first standalone under his own name for Berlin's sonic knights and with it Paul's dropped an unequivocally explosive mainliner into the VANDIT late 2014 canon.
Paul's stylistic ethos is eclectic, refusing to stay in any one place for too long, as the man himself explains… "I have gone back to my melodic roots over the past 12 months, making tracks with melodies and big chords, while keeping the beats and bass quite techy and rolling", he says. "It seems to have worked well, as I have a lot of cross-genre support, from Paul van Dyk, Sander van Doorn and Gareth Emery, to Mark Knight, Funkagenda and Steve Angello. But generally I'm just making tracks that I love and that fit into my sets."
'Tick Tock' falls wholeheartedly at the full-on end of Thomas' expansive style spectrum. A late-into-the-night trance-tonic, throughout its build it fields an elevating range of drum domination, coursing synths, heart-swelling pads and wickedly infectious riffs.
In the break the track drops into a rhythmic, metronomic percussion line which tick-tocks through to its final concussive sonic BOOM! A suitably eruptive sound-wave, it brings the track its crucial money shot moment.
'Tick Tock's countdown finishes today. You can pick it up from Beatport from now!