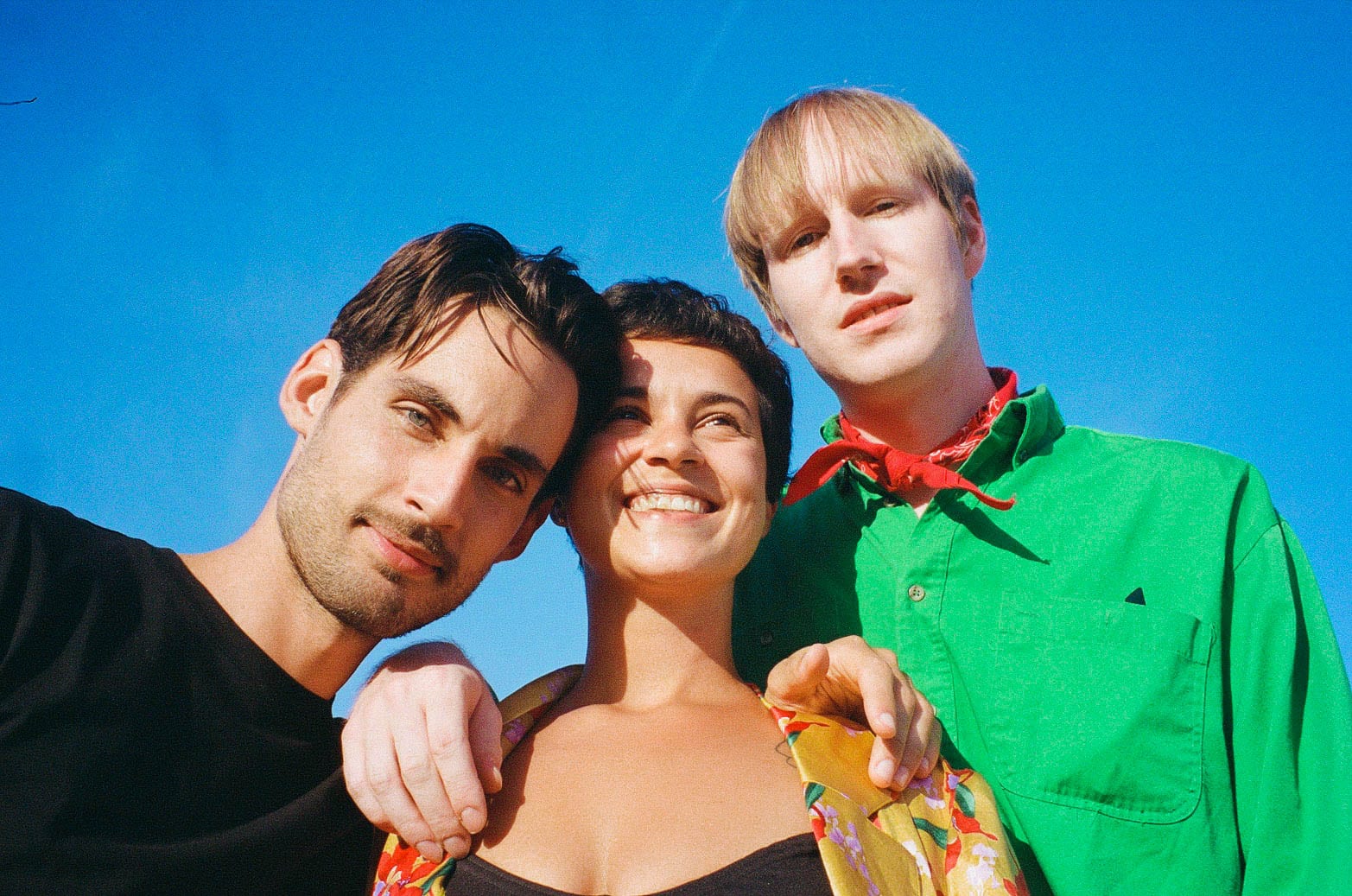 PÁULA, POVOA AND JERGE – Debut EP 'Primavera'
Páula, Povoa and Jerge is a new collaboration between three eclectic talents: producer Jules Rosset aka Povoa, vocalist Páula, who fronts the Brazilian/French electro-pop band Tampon Tango, and Myd collaborator and Christine & The Queens live member Jerge. 
Today the trio share their first single Primavera, a glistening concoction of '80s tinged electronica, sweetly vulnerable vocals and chiming live piano, and the title track from the eponymous EP which will be released on October 30th via Moshi Moshi. 
Primavera is an EP that takes influence from the compositional outsiderness of Lena Platonos, the unearthed sounds of Awesome Tapes From Africa, and continental Europe's rich house heritage. It brings together three artists with three distinct styles – but it's also an EP that nearly didn't happen.
Born in Caucaia in the north-east of Brazil to unknown parents, Páula was adopted by a French family. After 26 years abroad, she returned to Brazil to Rio de Janeiro to reconnect with her roots. The deteriorating political situation under Jair Bolsonaro and the looming threat of the COVID pandemic prompted her to return to Europe. Making it out just in time, Páula landed the day before France went into lockdown and headed to join Povoa and Jerge at a beautiful house in the heart of rural Normandy. 
"This EP is a declaration of love and a tribute to my origins in Brazil," she says. "It explores Transatlantic loves,  how I arrived in the wild city, and the spirit of carnival that's still in me."
Although the trio have worked together individually, Primavera is the first time the three of them have united for a project. The woozy, minimal opener Doido (to mean 'sore' or 'hurt') is inspired by 'Bloody Shadows From Afar', the landmark track from Greek electronica pioneer Lena Platonos' 1985 album 'Gallop', and layers Páula's spoken word vocals over field recordings taken from isolation in the French countryside.
All three of these subsequent tracks are meant for the dancefloor, which in the current climate lends the EP a simultaneous air of both sadness and hope. Não Sei ( 'do not know') emerges from the frustration of a clubbing world silenced; its relentless heavyweight hypnotism echoing the underground Belgian rave scene.
Sua Boca ('your mouth') follows a similar four to the floor blueprint, drawing inspiration from Ghanian Highlife and reframing it through a European sensibility, as bubbling synths race across taut drum kicks and snares. 
Ultimately Primavera is an EP that's a silver lining amidst unstable circumstances, three long-time friends opting to use their time as a chance to escape from the tumult of the real world. It's likely that this won't be the last we hear from the collaboration either; that would be welcome news indeed, because the warmth, energy and simple yet effective message of togetherness here is a vital tonic in these uncertain times.
'Primavera' tracklist:
'Doido'
'Primavera'
'Não Sei'
'Sua Boca'