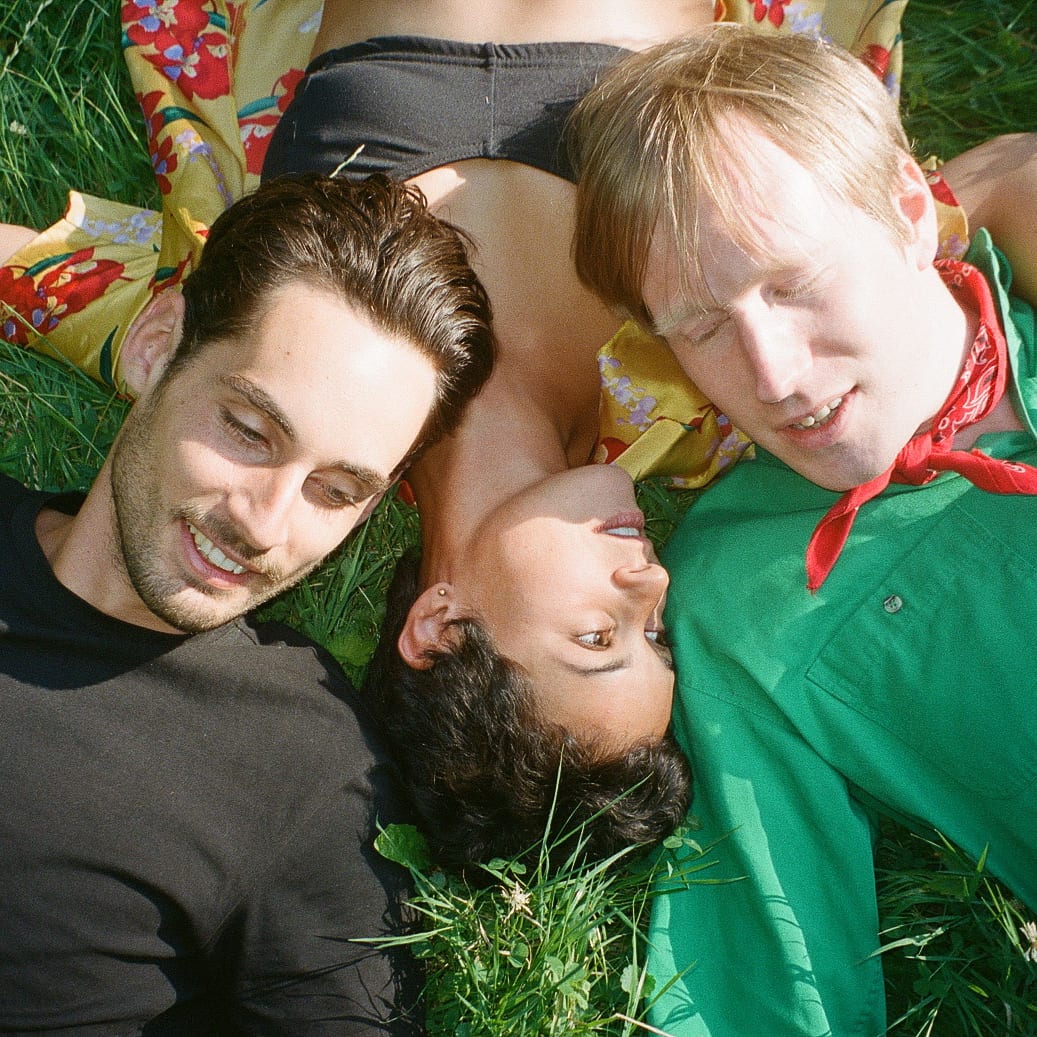 Páula, Povoa and Jerge share new track 'Sua Boca' from their debut EP 'Primavera'
Fresh from releasing their debut track 'Primavera' which was premiered by Lauren Laverne and subsequently B-listed at 6 Music, Páula, Povoa and Jerge share another shot of vibrant, Brazilian-flavoured electronica as an antidote to the bleak winter months. It comes in the shape of new track 'Sua Boca', which is released on November 27th alongside their debut EP 'Primavera' on Moshi Moshi.
As immediately energising as their debut, 'Sua Boca' presents another angle to the trio's adventurous and eclectic sound. It's a heady cocktail of modern house – thumping, heavy-duty beats and rapid-fire hi-hats – topped by Páula's sweet vocals, which put a spacious, feminine twist on the positivity of Ata Kak's uplifting highlife.
"I feel so happy that this text I wrote during the carnival in Rio is set to music, it's about wanting more of that freedom I discovered there." says Páula.
'Sua Boca' provides further evidence of how these three kindred spirits from varying backgrounds can combine to elevate their talents. Vocalist and lyricist Páula fronts the Brazilian/French electro-pop band Tampon Tango; Povoa has released two EPs ('Hiatus' and 'Layers') of adventurous electronica on Moshi Moshi; and Jerge is the guitarist in Christine and the Queens' live band and has also co-produced the superb new Myd and Mac Demarco track 'Moving Men'. 
Páula's background is the key to the band's singular style. She was born in Caucaia in the north-east of Brazil to unknown parents, and was adopted by a French family. It was another 26 years until she moved back to Rio de Janeiro, where she reconnected with her roots.
Unfortunately the deteriorating political situation under Jair Bolsonaro prompted her to return to France. She landed the day before the first lockdown, and immediately headed to join Povoa and Jerge at a beautiful house in the heart of the Normandy countryside. Although they'd worked together individually, it was the first time the three of them had united for a project. Buoyed by a family atmosphere, they complemented their collection of live instruments with field recordings captured within the local area.
Together they created an EP inspired by far-reaching influences. The minimal opener 'Doido' was inspired by 'Bloody Shadows From Afar', the landmark track from Greek electronica pioneer Lena Platonos' 1985 album 'Gallop'. And the other as yet unreleased 'Nao Sei' emerged from the frustration of clubland being shut down throughout Covid-19, its relentless hypnotism echoing the underground Belgian rave scene. Its lyrics, however, are all inspired by Páula's rediscovery of Brazil: romances separated by the Atlantic, embracing the Rio lifestyle and never losing that carnival spirit.
 The 'Primavera' EP is available here.
'Primavera' tracklist:
'Doido'
'Primavera'
'Nao Sei'
'Sua Boca'