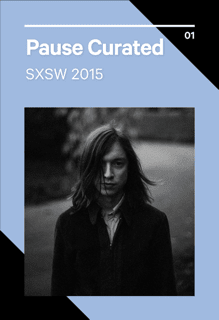 Pause Curates SXSW Guide
The number of music lovers travelling to Austin every March has been steadily growing over the past 28 years. And with good reason. People always return with stories of a whirlwind week chock full of great new music, fantastic parties and other tales of debauchery. SXSW has grown into a frenzy that's surpassed even our own Queen's Day in Amsterdam.
Of course, this expansion comes with it's problems, as you can read in a candid interview with festival co-founder and managing director Roland Swenson… with the growth of music, film and interactive conferences and the influx of brand parties and unofficial events, the city sometimes seems to crush under the weight of the festival.
Pause welcomes your to their guide of the music at SXSW. With thousands of bands playing Austin, Pause's guide compiles the the most relevant bands and articles in one app. Read reviews, interviews and features all linking back to various magazines and medias about some of the most relevant bands playing. complete with streaming audio and video.
Stories from Texas Monthly, Line of Best Fit, Pitchfork,The Quietus, DIY, Noisey, The Guardian, The FADER, Dummy, Clash and many more, full stories linked back to each website.
http://sxsw.co.uk