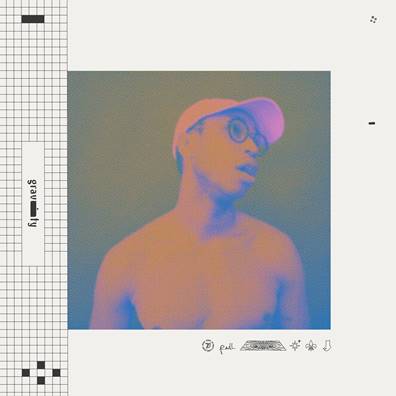 Pell's New Single 'Skyfall' Celebrates Nola's Music Diversity
Following the announcement of lyricist and producer Pell's highly-anticipated 13-track album, 'Gravity', due out 6/21, the Payday Records signee unveils an infectious new hit entitled, 'Skyfall', featuring Ambré Perkins, Malik Ninety Five, and Icon.
The artist NOLA-bred artists linked up with producers Faux Delorean in their studio in New Orleans to create 'Skyfall,' an ode to their hometown. The record stands to celebrate New Orleans cultural diversity the city is known for.
'Skyfall was created with New Orleans in mind. For me, it represents not forgetting your roots. It's a big deal to me to be able to help show how diverse New Orleans artists are and these are definitely some of my favorite by far. Faux Delorean (the producers) Ambré, Malik and I were in the same studio session and Ambré started singing the hook and it just felt good. I sent the song to Icon later and when she sent it back my eyes watered it was so good,' says Pell on "Skyfall.'
Drawing inspiration from two of his previous project covers, 'Gravity' proves an inevitable gravitational return to Pell's New Orleans roots, proving his new album serves as the final installment of his trio series of releases including his previous projects 'Floating While Dreaming' mixtape (2014) and 'LIMBO' EP (2015). Pell describes his album as his journey to self-discovery and of his exponential growth as a human since his last musical release. The project is used as a therapeutic outlet for the artist, displaying a significant vulnerable and very authentic side of Pell.
Pell linked with NGHTMRE for 'Magic Hour' EP, releasing through Mad Decent in June 2018. Co-produced by Pell, 'Hear Me,' was featured on Madden 19's soundtrack. Rounding out 2018, Pell was featured on XXL's What I Do, where the artist was praised for his skillful freestyle, along with accompanying Doja Cat on her Amala Tour. Recently, Pell shared the stage with Brasstracks on their Vibrant Spring Tour alongside Kemba and was featured on their recent track 'Vibrant' from their latest project. He also recently linked with Great Good Fine Ok for their latest single 'Terrified'.
'Gravity' TRACKLIST:
1. Intro
2. Petrichor
3. Skyfall ft. Ambré Perkins, Malik Ninetyfive, Icon
4. Bitch Ass
5. Pass By
6. Rotation
7. Show Me ft. VÉRITÉ
8. Too Much of a Good Thing
9. Sip
10. LowBatt
11. Too Bad
12. House Call
13. NOLA Grown ft. PJ Morton
'SKYFALL' IS AVAILABLE ACROSS ALL PLATFORMS NOW
https://ffm.to/skyfall
GRAVITY IS AVAILABLE FOR PRE-ORDER NOW
https://ffm.to/pell-gravity