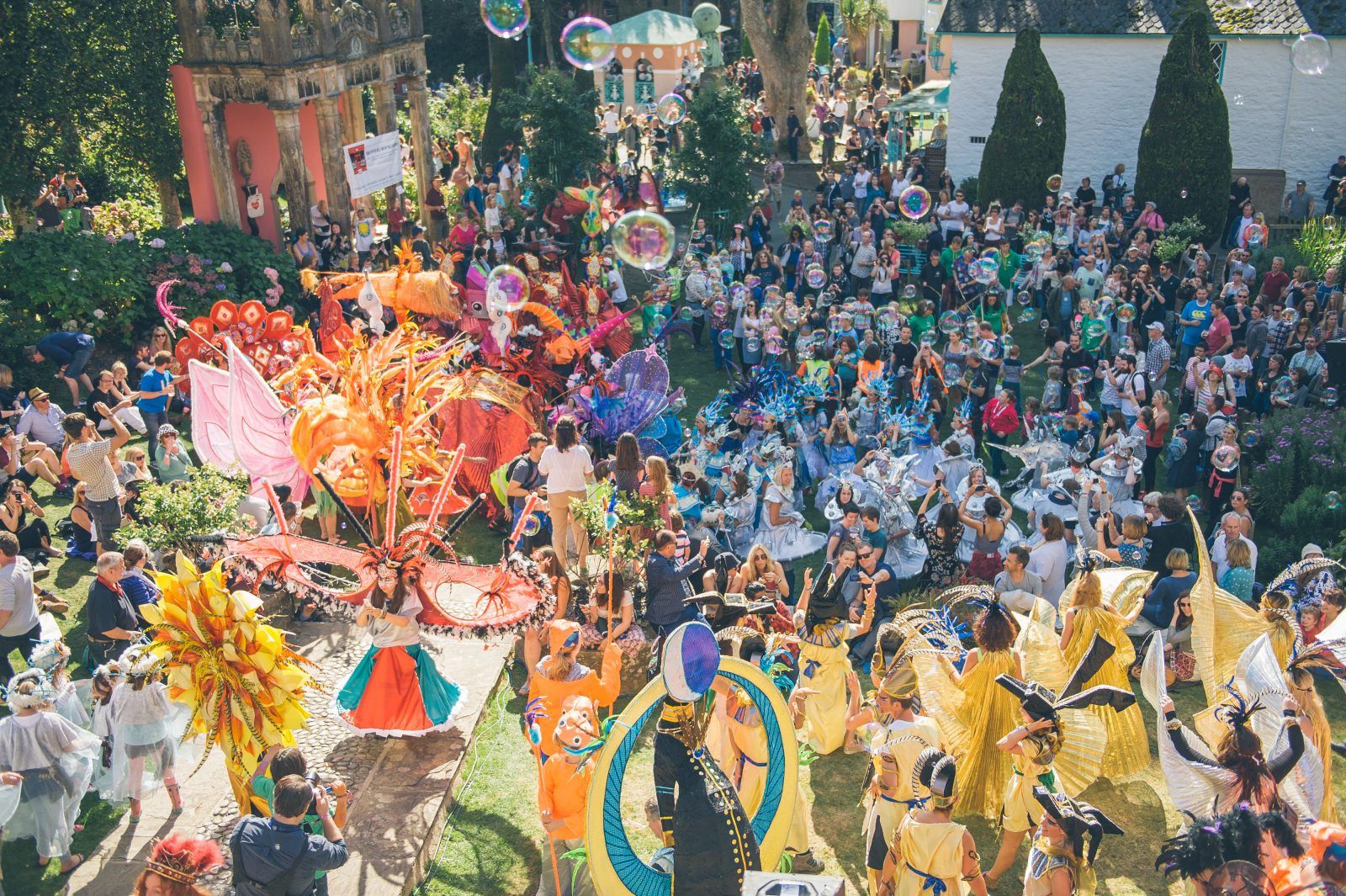 Pet Shop Boys wow crowds on final night of Festival Number 6
Against the stunning backdrop of the Portmeirion estuary and the ethereal, fairy-light‹strewn Welsh forest, Pet Shop Boys Neil Tenant and Chris Lowe described the occasion as a "career highlight", wowing crowds with theatrical renditions from their back catalogue, including well-loved classics like Go West and It's a Sin.

Preceding them on the new-look open air main stage was Kelis, who took the crowd through hits such as 'Milkshake' and 'Millionaire.' c

The picturesque fairytale location also played host to main-stage headliners London Grammar who said: "we are so happy to be back at Festival Number 6 this year, last year was incredible and this year is even better."

Beck stole the stage adding: "We have been waiting for this night all summer. This is the coolest festival we've ever played; can we come back next year?"

Tom Odell, Jon Hopkins, Steve Mason and Laurent Garnier added to the star-studded line-up.

For those with a more cultural bent, there were a plethora of eclectic talks, events and live performances taking place in some of Portmeirion's dreamy locations like the central piazza at the heart of the town, and the new Gatehouse stage.

From firm festival favourites, the Brythoniaid Welsh male voice choir, who drew rapturous applause and standing ovations with every note, to author Charlie Higson discussing the importance of reading and the preview of Rhys Ifans' new Dylan Thomas-inspired movie, there was something for everyone in the Italianate town hidden away in a corner of north Wales.

Festival-goers could also treat themselves to a meal cooked by highly-acclaimed chef Aiden Byrne and Michelin starred Bryn Williams at the beautiful banquet hall overlooking the stunning Portmeirion estuary.

Festival organizer Gareth Cooper said: "Number 6 is a wholly unique gathering of talent in a place like no other. It has fast become an annual ritual for music and arts fans of all ages who come together in this dreamy town and are continually awestruck at the scenery around them.

"We're especially proud this year to have broadened the cultural offering for fans, something which is at the heart of what the festival is all about. As the festival continues to evolve, moving into its fourth year next year, we will very much be curating a line-up for 2015 with this in mind."

The festival finale was when The Brythoniaid Welsh male voice choir made a surprise appearance on stage with The Pet Shop Boys to perform their hit 'Go West' which was the perfect end to the weekend.