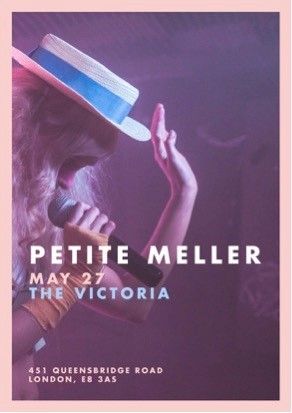 Petite Meller
Following an explosive sold out debut London show at Birthdays last month, Petite Meller is pleased to announce another headline show at The Victoria on Wednesday May 27th.
Petite Meller kicked off 2015 with the launch of her joyous Gospel pop song Baby Love and colourful video shot in Africa. Exploding with carefree inhibition, the surreal video was inspired by cinematic scenes from Brigitte Bardot's 1956 film "And God Created Woman" and has racked up over 7 million views online.
This newly announced UK live show is a perfect opportunity to hear tracks from her forthcoming album such as Backpack, Barbaric, Milk Bath and NYC Time.