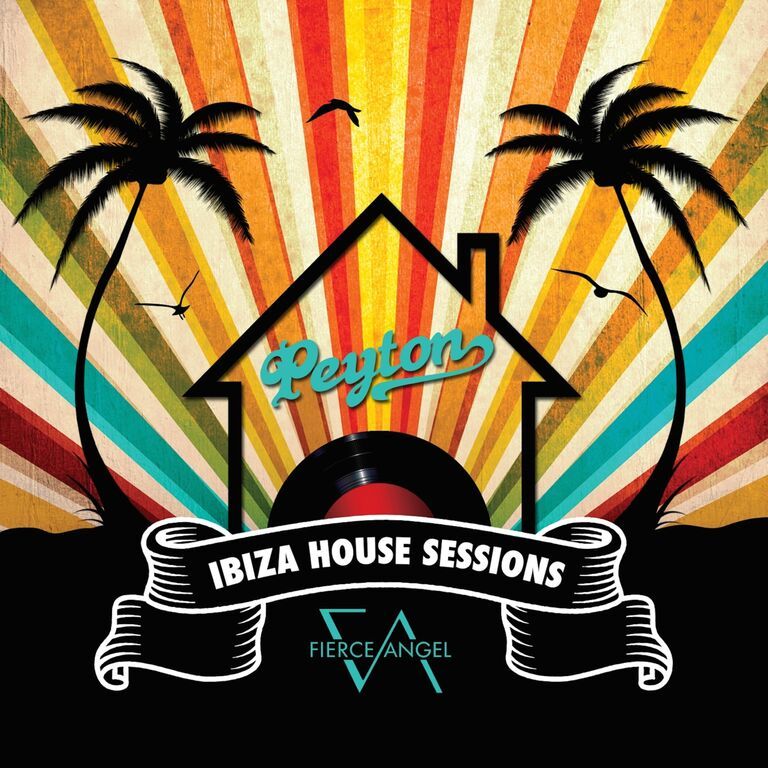 Fierce Angel - Peyton: Ibiza House Sessions
Peyton currently lives on the island of Ibiza where he is resident vocalist for Blue Marlin. Many of his songs have been dubbed "anthems" and "club classics". Peyton's worldwide reputation as a performer and writer has secured him the title of one of House music's most soulful and enduring superstars. You can read the rest of the "official" biography on his website www.peytonmusic.com and it would be easy to cherry pick it here.
However sometimes a little more personal is called for and I thought I'd just say a few words about my friend "Peyton." Our story really began with a producer bringing in a number of tracks for consideration. At the end of the 5 tracks was an almost gospel house number that wasn't' quite there. However the voice was amazing. It was early 2003 and I asked to meet the singer and had my very first introduction to Peyton. We tested out the track on a Disco Kandi compilation but it really needed a full remix in a very particular style. I paired him up with Eric Kupper and asked Eric to give me a new "Shine On" with Peyton's vocals on top.
I absolutely remember the night in late 2003 when Eric arrived at Pacha for our monthly party slipped a CD into my hand and said "give that a play". From the first beats to when the piano drop came in the track was perfect in every single way and the crowd went mad.
During our days at Kandi we made some amazing music some of which you will hear on this album and that has continued during my time at Fierce Angel, I can't quite put into words all that Peyton is without sounding a complete sycophant. He is ferociously intelligent, has an amazing personality, an ability to write and perform songs that burn themselves onto your heart and soul. He has a voice that I rate as one of the top 5 I've ever heard and on top of that he's just an incredibly special person, which is reflected in his music and how he lives his life.
So this is his story so far, the best of the many dance tracks he's released so far and I happen to know the best is yet to come. I'm honoured to have worked with him and even more so to call him a friend. I hope you enjoy this as much as I have compiling it alongside him and producing some of the tracks. These are moments that will lift you up & take you away, remind you of nights spent with hands aloft on the dance-floor or recovering by a pool or on a beach.
26 FULL LENGTH TRACKS & 2 DJ MIXES BY MARK DOYLE ON DIGITAL
24 FULL LENGTH TRACKS : UNMIXED ON DOUBLE CD
COMBINED CD & DIGITAL DOWNLOAD TRACKLIST
1. Peyton & Eric Kupper: I'll Rise (Eric's Beach Mix)
2. Peyton & Eric Kupper: Need To Feel Wanted (Eric Kupper Original Mix)
3. Peyton & Eric Kupper: Falling (Eric Kupper Fallen Angel Mix)
4. Peyton & Eric Kupper: Holiday (Eric Kupper Main Mix)
5. Peyton VS. Dj Kolya & Matuya: How To Love (Eric Kupper Club Mix)
6. Peyton & Eric Kupper: Here I Am (Eric Kupper Original Vocal)
7. Peyton & Eric Kupper : Never Can Say Goodbye (EK's Beach Mix)
8. Taylor Square & Peyton : Run Away With You (Cali To Cairo Original Mix)
9. Peyton & Arkoss – In Love With My Life (Heavenly Vocal Mix) *
10. Vertigo Presents Peyton : All That Matters (Original)
11. Peyton : A Little Sensitivity (Eric Kupper Angelic Mix)
12. Peyton & Director's Cut (Frankie Knuckles & Eric Kupper) : Beautiful (Original)
13. Wayne G & Peyton – High (Eric Kupper & Richie Jones Mix)
14. Peyton & Yuriy Poleg : Haven't I (Moscomusic Mix)
15. Funk Fanatics & Peyton : Love Is The Answer (Freemasons Mix)
16. Fierce Collective Ft Peyton & Lady V – Baker Street (Bassmonkeys Mix) *
17. Fraud & Peyton : Ride Like The Wind (Bobby Blanco Mix)
18. Peyton & The Rhythm Republic : Never Give Up (Classic Vocal Mix
19. Peyton : Keep The Faith (Eric Kupper's Disco Mix)
20 Peyton & Pete Doyle : Joy Comes In The Morning (Pete Doyle's Original Mix)
21.ATFC & Peyton : New Day (Main Vocal Mix)
22. Jack McCord & Peyton Ft. Timmy Trumpet : It's A Shame (McCord & Clark Mix)
23. Fierce Collective & Peyton – Let Your Soul Be Your Pilot (Alternative Club Mix)
24. Peyton – Celebrate (Extended Mix)
25.The Collective Vs. Peyton – Promised Land (DJ Memê Purple Club Mix)
26. Peyton & 7th Heaven – A Higher Place (7th Heaven Club Mix)
27. The Beach Sessions : Mixed By Mark Doyle *
28, The Uplifting House Sessions : Mixed By Mark Doyle *
*NOT INCLUDED ON CD VERSION