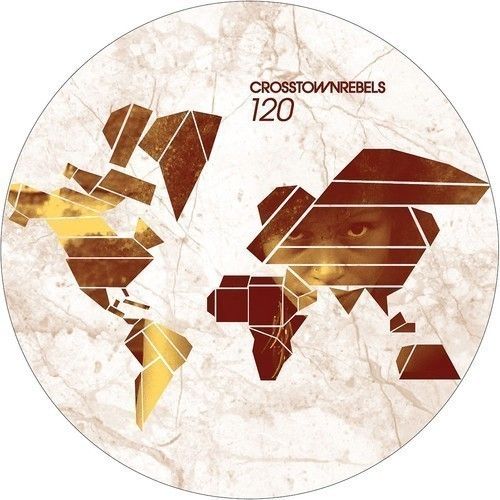 Pezzner & Amina – Exit
Up next on the decade strong Crosstown Rebels is class live act Pezzner who joins forces on 'Exit' with vocalist and co-producer Amina. 'Exit' is a charged edgy slice of disco-darkness, where the power of raw electronic stabs meets the sultry tones of Amina's incredible Bjorkesque vocals. 'Pipes' is a more organic atmospheric affair of a hypnotic groove; mellow dubby textures flow into fluid, analogue melodies. Continuing Crosstown's innovative remixers, up steps Hotflush boss and dubstep pioneer turned master of versatility, Scuba. Delivering his take on 'Exit' with elastic bass and an expanding soundbed of jarring chords and alternating synth lines, the result is a suspense filled and stupendous sonic ride of house-hedonism.
Seattle's Dave Pezzner wants to tell stories and feed the brain with his dancefloor focused productions and this mantra is finely displayed here as well as on previous album works, 'The Tracks Are Alive' (Freerange Records, 2010) and 'Last Night In Utopia' (Systematic Recordings, 2013) and EPs for Crosstown Rebels offshoot Rebellion, Dirtybird, Ovum and Classic. Highly regarded across the board as a producer and live act, his work has been described as "lush and tense with a transcendental twist"
Amina is an Italian Egyptian heir to a mystical culture she grew up through the memories left by her mother a musician and composer that led to the exploration of many instruments and later an obsession with poetry. Fate led her to meet Dave Pezzner in 2011 and this gave rise to a passion project that fused Amina's poems with a collaborative mix of eclectic and harmonic sounds that brought Amina's lyrics alive with Pezzer's three-dimensional sonic imagery full of tension and transmission…
Scuba needs little or no introduction. As the head of Hotflush Recordings, one of the most illustrious and genre bending labels of our times and with a history steeped in the UK dubstep scene, Paul Rose aka Scuba and SCB has been residing in Berlin since 2008 and is now a future facing figurehead in electronic music with a sonic style reaching far beyond his dubstep roots.
Buy on Juno here: http://www.juno.co.uk/products/pezzner-amina-exit/518077-01/