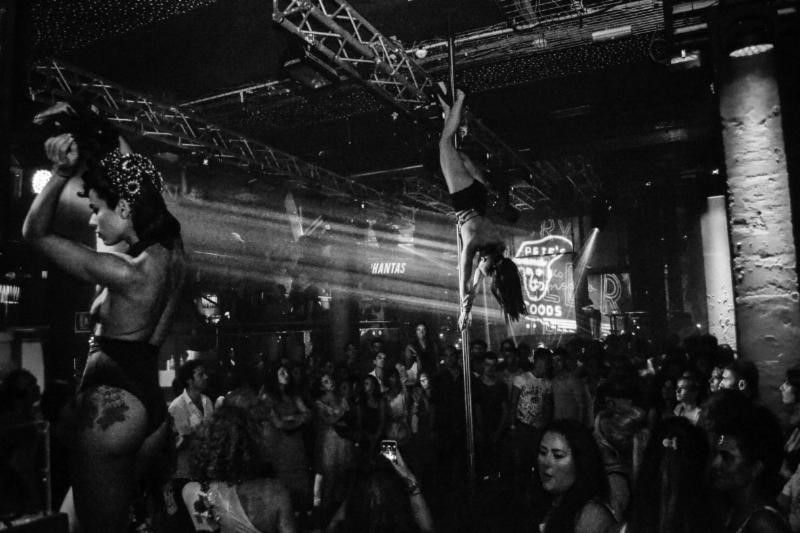 Phantasmagoria with Craig Richards, Matthew Herbert & dOP This Friday 15th August
Week three of Phantasmagoria will see resident Craig Richards joined by the innovative DJ and producer Matthew Herbert, and a live performance from house music group dOP. Following last weeks show, featuring Ivan Smagghe, Phantasmagoria will this week return with more high-class, dark and mysterious house music and erotic performance.
Cinephile customers will come together to relish in their favorite film director's work in a totally immersive audio/visual sensory experience, with the subject 'film' communicated through beams of light, on screens and installations around the subterranean venue.
The Open Air cinema outside of the venue, curated by Skin, Howard Marks and Claire & Mike Manumission will this week be showing The Fisher King, in memory of the late Robin Williams. For tickets to the outside screening please follow this link: www.phantasmagoria.es/buy-tickets/cinema/
Website:
www.phantasmagoria.es
Tickets: www.phantasmagoria.es/buy-tickets
Price – €55
Opening Times
Movies: 10pm
Sexus: Mightnight / 12am – 7am
Guest List closes at 4am
Still to come in August:
Magda
Metro Area (LIVE)
Psychemagik
The Revenge