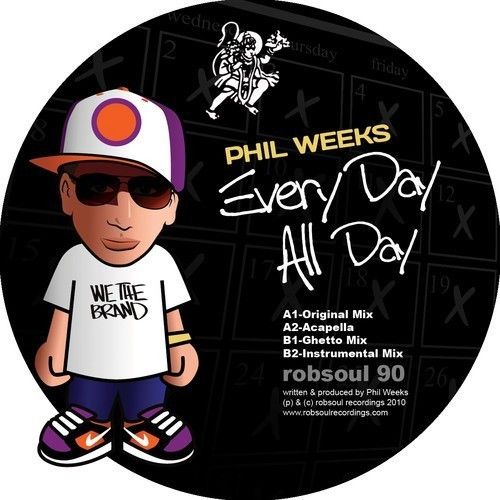 Phil Weeks 'All Day Every Day'
French Funk/Rock band Panda Electric Garden have taken Phil Weeks' underground House smash 'All Day Every Day' from 2010 and given it a fresh rework for 2014. And the best bit is that it's completely free to download!
Panda Electric Garden was founded in 2012 by DJ, producer and composer Sam Karlson (who has previous solo releases on Robsoul) and composer and arranger Leo Nemo. Singer Alice Jacq and bassist Julia Jerosme complete the quartet. They describe their sound as "enthusiast new wave and electronic" which gives a flavour of what you can expect from their remix of 'All Day Every Day'.
Phil Weeks digs the remix and says that he'll always do as much as he can to promote good music and his friends to the max.
Check out more on Panda Electric Garden:
https://soundcloud.com/panda-official
https://www.facebook.com/panda.paris
More on Phil Weeks:
http://www.facebook.com/philweeksmusic
https://www.youtube.com/uprock3000
https://twitter.com/djphilweeks