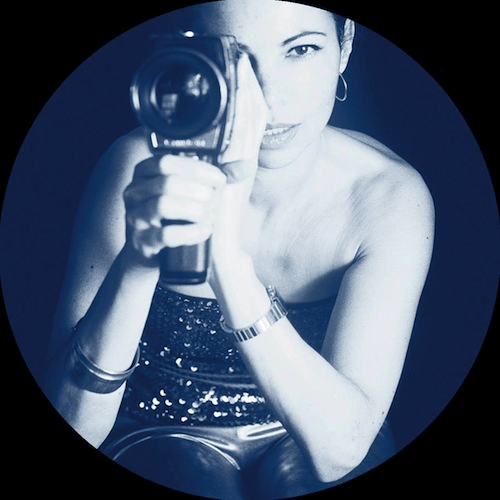 Phil Weeks ft. Ladybird – Searching4Love / You Want My Love
'Searching4Love' is the fruit of a musical union between 2 Parisian House heads, DJ/producer Phil Weeks and vocalist Ladybird, who together have cooked up a delicious slice of deep and soulful house for Robsoul. The song came about after Phil set about toying with samples (as our Monsieur Weeks does!) from RAMP's version of the classic Roy Ayers 'Everybody Loves The Sunshine'. Phil crafted a subtle key hook over a hot cymbal drenched deep groove, before Ladybird added her seductive vocal magic, creating a deep house bomb to kick start Summer 2014. Deemed to get the soul-kids shuffling is a bonus promo – the sweet dusty vinyl flavoured 'You Want My Love', laced with a 'way too cute' girly vocal sample, drizzled over a platter of infectious flute, piano and funky guitar hooks. Backed with some seriously cool retro breaks 'You Want My Love' will no doubt be topping poolside and beach party playlists this season!
Phil Weeks is a house music purist. Whether DJing or producing, the Parisian with the huge personality delivers raw beats influenced in equal measure by classic Chicago house and nu-school French flair, underpinned with a hip-hop attitude. His long running Robsoul Recordings also defines him as one of the most skilled label heads in underground house music. In the studio Phil is dedicated to classic hardware like Akai's MPC 3000 sampler and Roland's TR909 drum machine. He has released more than 250 tracks and remixes since his debut in 2000, working with labels including 2020 Vision, Music For Freaks, Brique Rouge, Detour, Adult Only and his own Robsoul, which is responsible for the majority of his original output. Phil's work can also be found in the collaborations Fries & Bridges (with Hector Moralez) and PS Project/Bubba Beats & Kid Piston (with DJ Sneak). Production highlights include Phil's three albums 'Love Affair' (2011), 'Yeah I Like That' (2003) and 'Raw Instrumental' (2012), alongside style-defining singles 'Hypnose', 'It Put Me Well' and 'All Day Every Day'. The music has been heavily supported by international dance press including achieving accolades such as MixMag's and De-Bug's 'Album Of The Month', while DJs ranging from Danny Howells and Yousef to Mark Farina and DJ Sneak consistently play his tracks. Behind the decks, Phil has racked up enough air miles to take him around the world several times over, with appearances at the world's leading house clubs – Watergate, Queen's Club, Sankeys, Circus, Ministry of Sound, Back to Basics and Stereo are all regular haunts, alongside his Paris residency 'Get Underground' at the infamous Rex Club. Phil has also fully embraced the relationship with his fans and house music fans in general – whether through his popular 'Underground Chronicles' video diaries on YouTube or his personal relationships on Facebook. His recent release, 'Live At Paladium', has been supported by the dance music massive and has already been licensed to numerous popular compilation series including Nick Fanciulli In The House, Defected In The House Ibiza 2014 mixed by Simon Dunmore for Defected, Kontor Sunset Chill 2014, Toolroom Knights Mixed by Doorly and Blue Marlin 2014 for CR2. About to embark on a DJ tour of USA and Europe this Spring (*full details below), Phil is also putting the final touches another release titled 'The Inside That Counts' which is due for release this Summer. Despite his success Phil isn't one to brag. To him it's all about keeping proper house music alive. Which just goes to prove Phil Weeks is a house music purist.
Ladybird (aka Julie Monnin) is a French/Australian songwriter, singer and DJ based in Paris and the UK. Her soul, house and jazz background made her one of the icons of the 90s 'French Touch' and cemented her place in the French house hall of fame. Her Soldiers of Twilight group with DJ Rork released several tracks on Ralph Lawson's 20:20 Vision label, and her hit 'My Precious Thing' with Llorca on Laurent Garnier's F Com was an international hit, with extensive play from Kerri Chandler, Danny Krivit, Masters at Work and Pete Tong. Ladybird has toured the world with her music. Recently she has worked with long-term collaborator Andy Compton (The Rurals), after a well-received solo album on UK label Peng, the two have formed the group L.A.M.P. releasing their debut album, 'Shades of Green'.
TRACK LISTING
1 Searching4Love (Original)
2 Searching4Love (Instrumental)
3 You Want My Love (Promo bonus only)

Phil Weeks feat. Ladybird 'Searching4Love' will be released June 13th 2014 on Robsoul.