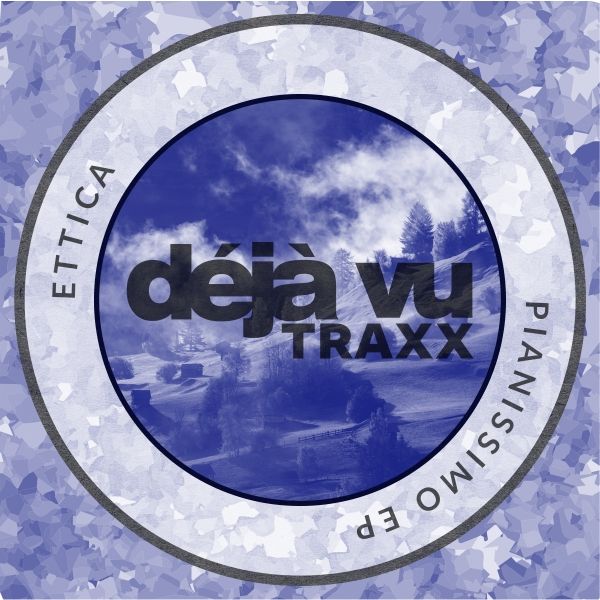 Ettica - Pianissimo EP
Ettica debuts on Déjà Vu Traxx with his 'Pianissimo EP'
Well and truly on a roll with two huge EPs under their belt already this year, Déjà Vu Traxx look set to round off the first quarter of 2017 with another blistering dancefloor assault in the shape of Ettica's 'Pianissimo EP'.
As ever, the fledgling label continues to make its mark on the industry by showing its support for the scene's up-and-comers, this time round its Ettica who provides the aural weapons. Speaking about the signing, label boss Lee Jeffrey said:
"So, this EP came into our DemoBox after weeks of being sent tracks that just didn't cut it. I could tell straight away that both tracks were winners – as soon as I heard the breakdown on 'Pianissimo' I knew how well this would work in my sets. I road-tested it at my residency at Deja Vu and I knew we had to sign it. The second track 'Groovalution' is a lot more upbeat and with a funky feel to it – it was nice to hear a nice a b-side that was different to the original, with that in mind both tracks were locked in."
As Lee points out, it's not often that a two track EP successfully straddles the fence between differing styles, but Ettica has managed to do just that. Speaking about the release, he said:
"The Pianissimo EP came about after a random DJ session playing everything from Old Skool House and Acid, to Hip Hop and everything in-between. I had the idea for Groovalution after playing a famous old Hip Hop track and just felt with a little key change and tempo bump the bassline would work well as a House track. Pianissimo spawned from my love of piano-led dance tracks; to me, there's nothing more euphoric in a breakdown than a nice piano melody – I was aiming to create a hands in the air moment.
I'm super excited to be working with Deja Vu Traxx, I've been a big fan of Lee Jeffrey's music for a while, I knew immediately that Deja Vu Traxx was heading for success and quite frankly wanted to be taken along for the ride also. I believe that the label will be a mainstay within House music for years to come! I was looking for an imprint where I could showcase my housier side as most people know me for Tech House/Techno and was delighted when the lads showed interest in my music."
With staunch support for the label's releases coming in from the likes of Shiba San, Mirkio Di Florio, Vanilla Ace, YADE, Mr Shadow and Red Weeler, you can expect the Pianissimo EP to fall in similarly good company when it drops on March 24th.
Deja Vu Traxx:
https://www.facebook.com/dejavutraxx/
https://soundcloud.com/dejavutraxx
https://www.instagram.com/dejavutraxx/
https://www.youtube.com/channel/UC3e3IRw5IkoD4urXinAkFtw
https://www.label-worx.com/demo/deja-vu-traxx