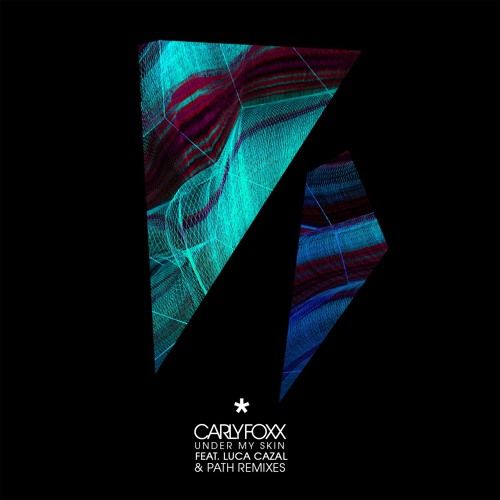 Carly Foxx - Under My Skin
Carly Foxx makes her debut appearance on Vitalik Recordings, marking the 30th release on the balearic based label. The title track 'Under My Skin' features Carly's own vocals deftly layered in an immersive space of reverb and pan. Simple but effective, the infectiously catchy bass line catches you by surprise mid way through and elevates the track to the next level.
Luca Cazal's tribal beats interpretation is a low slung percussive re-rub of the original. The stripped down analogue beats and synth arpeggios make for potent dance floor weapon.
Path delivers two monstrous dub heavy remixes. One of labels most promising upcoming artists, his signature rich soundscapes and intricate production techniques have already distinguished the young producer as one to watch. His remix is a heavy slow swung builder, his dub mix is devoid of beats and follows in the vein of Vitaliks vitalbit sound toys.
On the final track of the EP Carly enlists Johan Ilves. 'Burns Like' is deeply emotive and atmospheric. Carly's haunting vocal echos over tense arpeggios and soft wistful melodies.
Early support from Maya Jane Coles, MJ Cole, Paolo Mojo, DJ T, MANIK, Anthony Pappa, Dubfire, Noir, Jamie Jones +++
EP release date:
15 April 2017