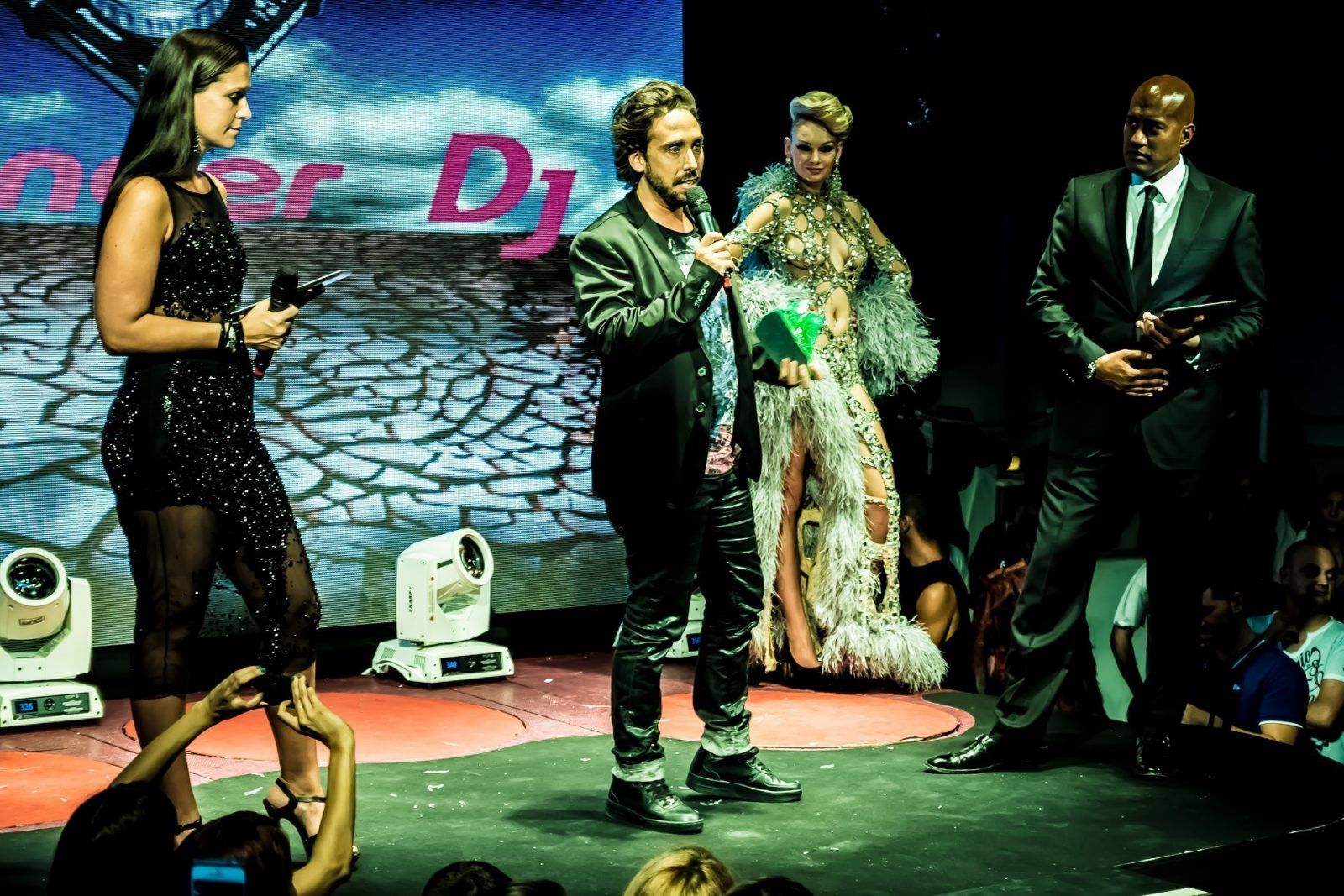 Pioneer DJ takes the Cutting Edge award in Ibiza
The Pioneer CDJ-2000nexus has scooped the Cutting Edge award at the 2013 DJ Awards, recognising the flagship multiplayer's industry-leading evolution.

International techno DJ Cristian Varela collected the sought-after prize on behalf of Pioneer DJ at the 16th DJ Awards ceremony held at Pacha, Ibiza, saying: "I've loved the CDJ-2000nexus since it launched, it gives me the tools I need to take my performance to the next level. It's all I use now."

Launched in September 2012, the CDJ-2000nexus is the industry's first multiplayer to be compatible with Pioneer's rekordbox™ DJ software on iPhone, iPod touch and iPad, and Android smartphones and tablets. It enables DJs to prepare sets and playlists using rekordbox, which can then be loaded onto the CDJ-2000nexus via USB or Wi-Fi[i].

The CDJ-2000nexus delivers powerful performance possibilities through features including four-deck Beat Sync, improved Master Tempo and Quantize, Hot Cue Auto Load, Slip Mode, advanced loop options, and a full colour screen with Wave Display, Wave Zoom and detailed track information.

Mark Grotefeld, General Manager for Pioneer Europe commented: "Everyone at Pioneer DJ is dedicated to building relationships with DJs and the electronic dance music industry, to help us understand their needs and develop the best DJ products. So winning this award is unbelievably rewarding for the whole team."

The special Cutting Edge award is judged by leading lights from the electronic dance music (EDM) industry, including DJs, managers, venue owners and record labels. Created in 1998, the annual DJ Awards are the only international awards to be held in Ibiza, the EDM capital of the world.