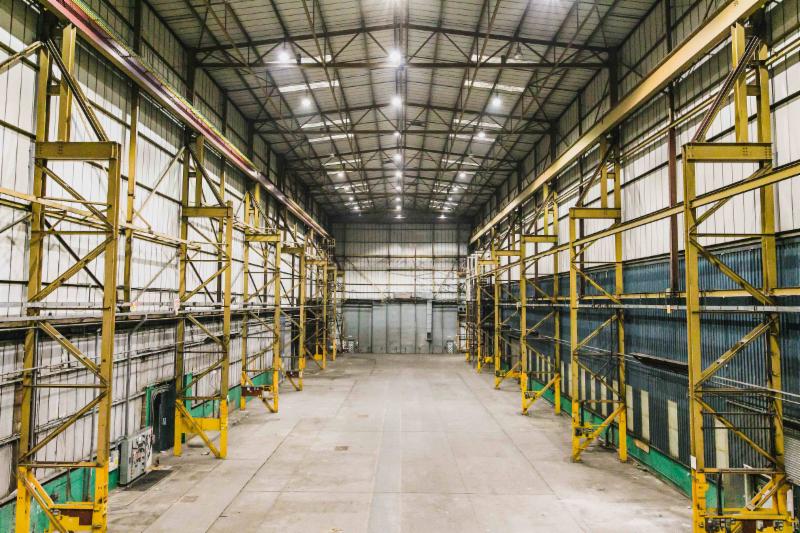 Pioneering New Venue, The Drumsheds, Launches in Enfield
Following the phenomenal success of Printworks London, Broadwick Venues bring another groundbreaking event space to the capital with The Drumsheds set to launch at Meridian Water in Enfield for acclaimed festival Field Day on Friday 7th and Saturday 8th June 2019.
Combining ten acres of outdoor space and four colossal, interlinked warehouses, the former BOC gasworks encompasses a staggering indoor capacity of 10,000; a cavernous, industrial setting to host some of the UK's biggest shows.
Located next to Tottenham Marshes, away from residential properties and shielded by tree lines, industrial buildings and the banks of Walthamstow reservoir, events have the potential to run late-night operating hours, at louder volume and bigger scale than ever before. A game-changing prospect for London's vibrant culture.
Developed in partnership with Enfield and Meridian Water, the UK's largest regeneration project, a £6bn investment will transform the site into a thriving hub of creativity. A new Network Rail Overground station – Meridian Water – launches in May this year with direct links to Stratford in 20 mins and Liverpool Street in just 31 mins and is just 5 minutes walk to The Drumsheds.
Launching the venue, Field Day are set to host their 2019 festival on Friday 7th and Saturday 8th June 2019, with the likes of Skepta, Jorja Smith, Bonobo, Jungle, Modeselekor, The Black Madonna andTodd Terje amongst the first to perform at the groundbreaking new space.
With its immense scale and dynamic format, The Drumsheds will break the mould of traditional London venues, bringing a truly unique new destination to the city and offering attendees an experience to rival Europe's most revered music arenas, right on our doorstep.
Plans are underway for an electrifying schedule of events at The Drumsheds in 2019 with details revealed later this year.
Commenting on the new project, Broadwick Venues Managing Director, Bradley Thompson said: The Drumsheds is Broadwick Venues' most ambitious project to date and a huge boost for the capital; multiple warehouse spaces, the largest of which has 10,000 plus capacity, along with a ten-acre outdoor festival space.. It epitomises both Broadwick Venues' dedication to quality, innovation and creativity, and Meridian Water's commitment to be a true 24-hour destination. We're confident that people will be as blown away by it as we are."
Amy Lamé, London's Night Czar, said: "I'm delighted that The Drumsheds is the latest venue to open in our capital and proud that it shows Enfield's commitment to delivering the Mayor's 24-hour vision for London. London has the most diverse night-time culture in the world and this innovative new event space, at the heart of a major regeneration project, will be a great addition to our wide range of entertainment venues."
Tickets for Field Day start from just £40. For full details and remaining tickets please visit:https://fielddayfestivals.com
FOR HIRE:
With it's dynamic format and enormous scale, The Drumsheds will also make for a striking and unique location to host brand activations, product launches, automotive events and as a film and production set.
For hire enquires, please contact: [email protected]
[DRUMSHED Short Edit v008]
An artist's impression of a festival hosted at The Drumsheds
THE DRUMSHEDS
Meridian Water
Orbital Business Park
Unit 5, Argon Road
London N18 3BW
MORE INFO:
W: www.thedrumshedslondon.co.uk
FB: www.facebook.com/thedrumshedslondon
TW: https://twitter.com/thedrumshedsldn
IN: www.instagram.com/thedrumshedslondon