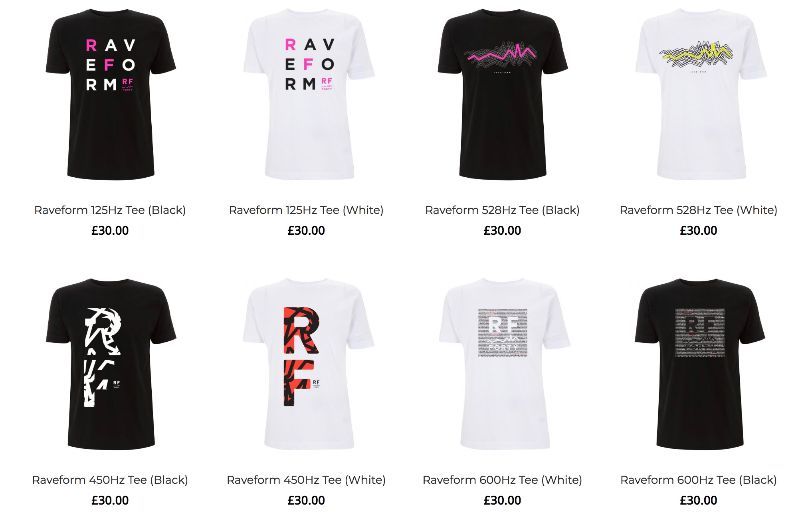 Riverside Festival announces exclusive design collaboration with Forty Clothing
Scotland's premiere celebration of electronic music,
Riverside Festival
and one of the most exciting clothing labels around today
Forty Clothing
have teamed up on an exciting clothing collection,
Inspired by the connection between music, emotion and frequency – each piece has been named using a frequency number which corresponds directly to human emotion. It draws on a shared passion between clothing and music and takes influences from the Riverside Festival logo which mimics the iconic rooftop of the Zaha Hadid designed Riverside Museum.
Harry Miller, Forty Clothing Director, said: "Having had an admiration over the years for what the Riverside Festival have created and being a clubber and DJ myself it's been an honour to have an opportunity to work alongside them. We felt that the rooftop and the Riverside logo looked very much like a musical waveform and with music being indelibly linked to how it makes us feel it lends itself naturally to the design idea."
Mark Mackechnie, Riverside Festival, said: "We are delighted to be teaming up with Forty Clothing. Forty clothing have produced must have items worn by clubbers for several years now so we are really excited by this collaboration with this dynamic and creative team."
Riverside Festival is Scotland's largest celebration of electronic music taking place on 25 – 26 May Bank Holiday Weekend, year on year they bring the best artists from the cutting edge to the unique and iconic Clydeside location. This year music lovers will be treated to stages hosted by: Slam – Maximum Pressure, Denis Sulta, Bicep and La Cheetah. You can check out the full line-up here.