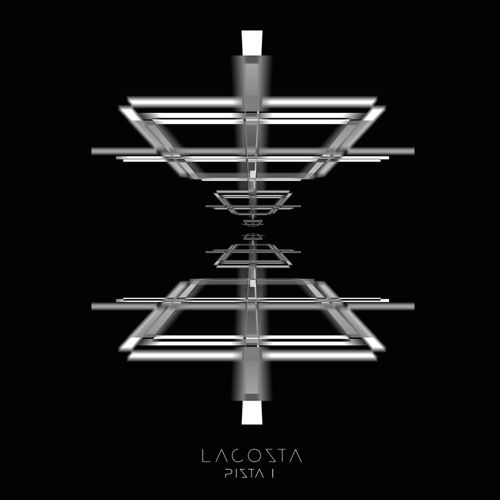 Lacozta - Pista 1 EP (Olga)
D Edge is a world famous club in Brazil. It runs a fine label that puts out top music by the likes of PillowTalk, boss Renato Ratier and and many more, and now has started a second label that aims to put out music designed especially to be heard and played on there D Edge sound system and in its futuristic club space with all the great lights and lasers. For the second release it is a Brazilian duo named Lacozta, aka L_ cio and Daniel Cozta, who serve up the goods.

Simples is the first track and is a tight fisted right through dark, deep techno. Full of texture and lithe synths, industrial sounds and rolling beats, it really sucks you into a dark place. Treze is more uptempo, and is littered with some slithering synths and grumbling low down bass that really makes you move. Lastly, Jejum Pra Cura flips the script again with some trippy techno vibes, colourful melodies and lots of weird and freaky sounds that take you into outer space. This is an inventive EP that offers many different tricks and is simply essential as a result.