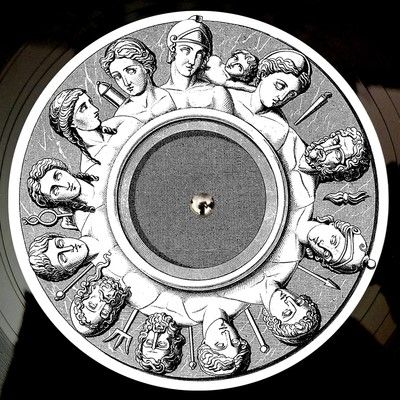 Touch Sensitive - Pizza Guy
Multi-instrumentalist, self confessed synth-freak and italo-style icon, Michael Di Francesco is Touch Sensitive. Having originally released his notorious single 'Pizza Guy' in his local Australia in 2013 to incredible success (it was the #3 most played track that year on the country's No. 1 radio station, Triple J and featured a star-studded video with cameos from label mates Flume, Chet Faker and Jagwar Ma), the UK will finally see a release on 9th October through Future Classic.
The single, which will be packaged as a AA-side release alongside 'Show Me' and includes brand new remixes from Melbourne slow-mo disco connoisseur Fantastic Man (the moniker of Mic Newman) [listen] and legendary French DJ/producer i:cube [listen], comes off the back of a hugely successful local TV synch, which has resulted in 'Pizza Guy' re-entering the iTunes Electronic Chart at #6 and becoming the #1 most Shazam'ed advert/song in the UK (with an impressive 160k hits). To date the track has had over 2 million plays on Soundcloud, with a further 1 million + plays on YouTube.
Touch Sensitive's debut single 'Body Stop' was one of the first tracks to be released on Australia's most prevalent and forward-thinking label Future Classic, who have just celebrated their 10th birthday. The performance from Touch Sensitive on Friday night at the label's FCX event at Sydney Opera House (which included live sets from Flume, Seekae, Flight Facilities, George Maple) was as such particularly poignant and was met to raptorous reception.
Over the past year, Touch Sensitive has supported Disclosure, Cut Copy, played a massive sunset slot at Splendour In The Grassand recently completed a 16-date tour through North America with Flight Facilities. News on UK & European live dates to come soon.