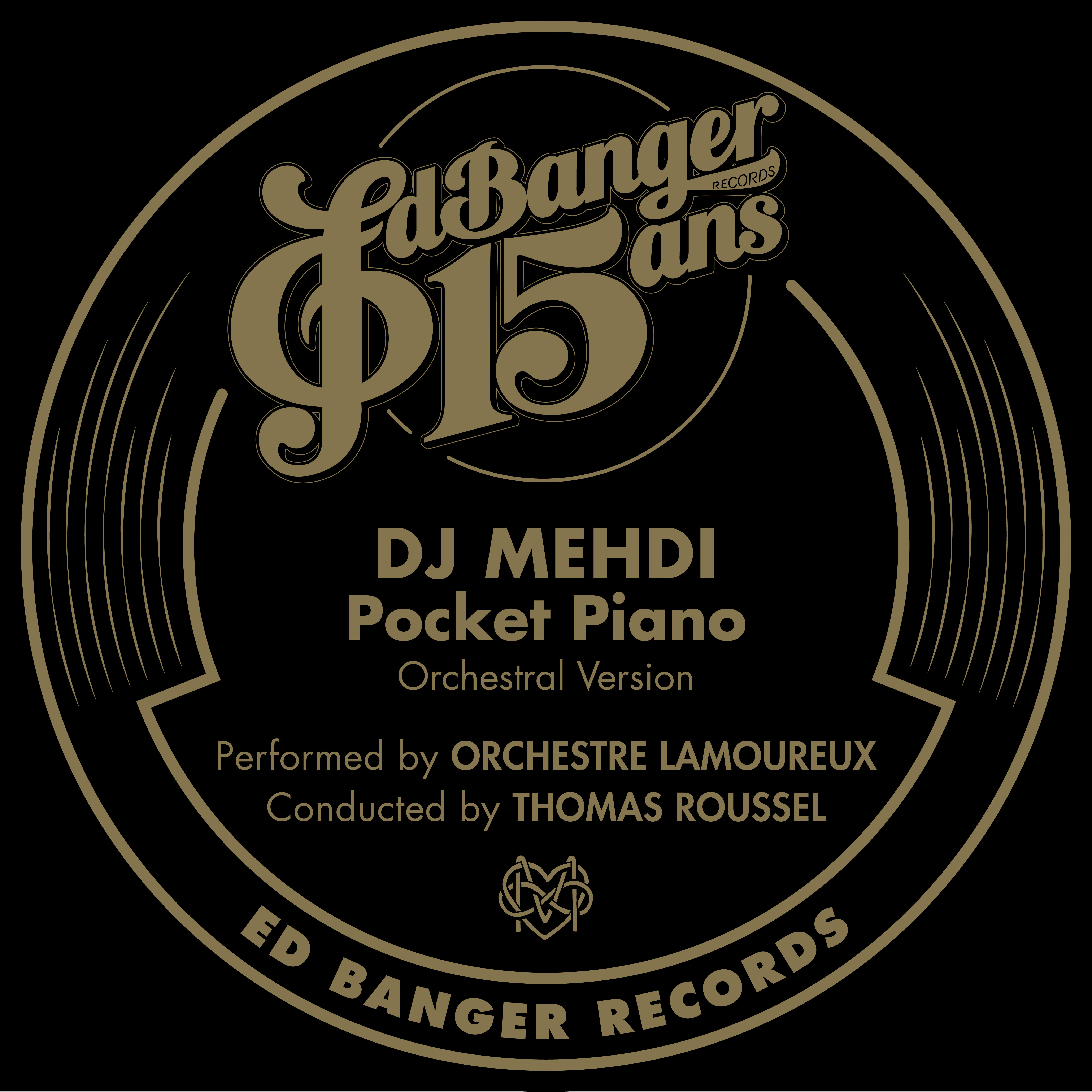 DJ Mehdi - Pocket Piano
An orchestral LP reimagining seminal Ed Banger releases from the past 15 years
Today, tastemaker authority and prolific label Ed Banger Records share the news of 15 Ans, an orchestral LP reimagining seminal Ed Banger releases from the past 15 years. To announce the release and as a tribute to the late DJ Mehdi, Ed Banger have shared 'Pocket Piano'.

Released exactly 10 years ago, 'Pocket Piano' features on Lucky Boy – the first album ever to be released on Ed Banger. A pivotal moment for the label, 'Pocket Piano' also highlighted an electronic shift in DJ Mehdi's career and the Orchestre Lamoureux's reinterpretation showcases the sublime chords and masterful crafting of the track.

Out on 23rd November 2018, 15 Ans will feature a medley of Ed Banger's most loved tracks, from Justice to Mr. Oizo, from DJ Mehdi to SebastiAn, from Busy P to Breakbot. With no electronic machine on stage, everything has been interpreted by 70 strong Lamoureux Orchestra, directed by the gifted Thomas Roussel. A classical album, where Justice melodies will confront rough sounds of SebastiAn reinterpreted with violins, Boston Bun house music and Breakbot funk revisited by ten horns…

15 years in electronic music. 100s of releases. 70 musicians on stage. 1 conductor.