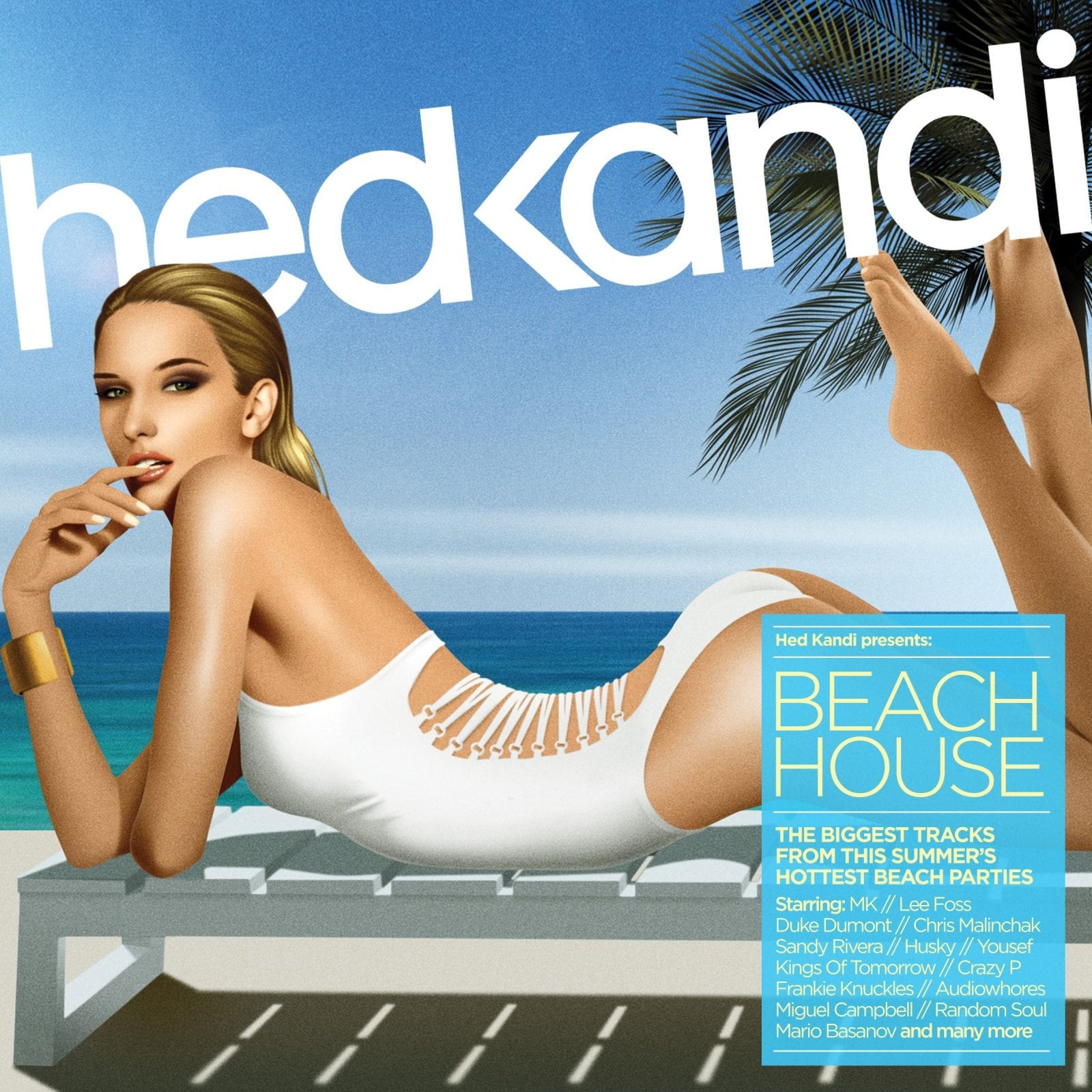 Podcast 003: Hed Kandi Beach House
Beach House is the epitome of Hed Kandi and perfectly symbolises the sultry summer hedonism of a beach party. As Hed Kandi's only chilled offering of the year, it's the ideal summer soundtrack, whether you've plugged in your earphones for some easy listening by the pool or you're dancing on Bora Bora beach as the sun sets. Hed Kandi Beach House is released on 17th June and is eloquently mixed by Ibiza resident Ben Santiago who has put together three sun-kissed mixes of the hottest beach party tracks of the year.
Beach House has a solid reputation both in the UK and internationally and is a firm favourite with all Hed Kandi fans. Spread over three discs of sun-kissed summer grooves, Beach House has been flawlessly selected by our very own Es Paradis resident DJ, Ben Santiago, Ibiza's finestHed Kandi DJ on the circuit. With Mix 1 consisting of traditional Beach House anthems, Mix 2featuring blissful, chilled nu disco and Mix 3 presenting deep house at its finest. Featuring the iconic summertime sounds of MK, Lee Foss, Sandy Rivera, Kings of Tomorrow andFrankie Knuckles as well as sunkissed beats from FCL, Yousef, Miguel Campbell,Audiowhores, Mario Basanov, Husky and many more. Also featured is the brilliant number 1 smash hit from Duke Dumont and the number 2 release from Chris Malinchak.
http://www.hedkandi.com
Buylinks to the album: 3CD & Digital Download – http://smarturl.it/HKBeachHouse2013
iTunes – http://smarturl.it/BeachHouse2013iTunes