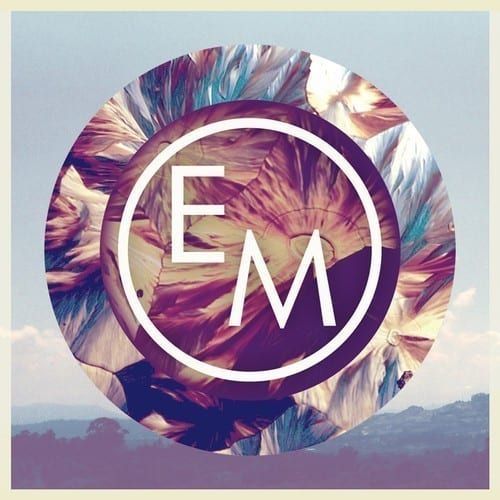 Podcast 055: Eton Messy
We recently caught up with Eton Messy, who are a four piece from Bristol, that over the past 2 years have been huge supporters of the underground Electronic music scene. Check out what they all had to say after the jump, and check out their incredible YouTube channel HERE.
1) For those that don't know, who are Eton Messy?
Eton Messy are a group of mates from Bristol Adam, Charlie, Ed and Ross
2) How long have you known each other for and where/how did you meet?
Ad and Ed went to school together, then came to Bristol and met Charlie at Uni. From there Ross got in contact about EM (not knowing we were Bristol based), we met up and that was it.
3) Although you all now clearly have a similar taste in music; what are your musical backgrounds, did your parents influence this and how have they all come together to create Eton Messy?
Charlie: I played the trombone for about 3 months once when i was like 10? (i was pretty shit hot!) Other than that i always had headphones on. My dad always played music round the house and on the weekends and would always drag me to music stores, so i guess i just inherited the love for music. I was always into indie and rock to be honest and when people like the Klaxons came along i began to sway towards Electronic music.
Ed: i played the drums when I was younger but sport took over for a while. Since Uni though it has very much been music mainly house and drum and bass.
Adam: My mum got me into music from a very young age which led to me learning the guitar, playing in bands and writing acoustic music. When i came to uni Charlie and I fell into electronic music together and thought it would be a silly idea to start DJing.
4) Eton Messy could be classed as being quite genre specific (House/Future Garage/Bass), but that covers A LOT of music – over the past two years, what have you looked for and is there anything you wouldn't post/promote?
All: We dont like to feel like we are restricted in what we post and enjoy how varied it is. We have always worked on trying to keep content fresh.
5) Your ethos is very similar to that of my blog – supporting upcoming talent – who are your ones to watch at the minute, and who do you feel most proud about being one of the first to support?
All: There is a long list! Dont think we could narrow it down to one! People like Applebottom, Golden Boy, Polkadot, Karma Kid, TCTS, Toyboy & Robin, Maribou State we have really enjoyed supporting from very early on (obviously Disclosure and Bondax goes without saying). Some fresh ones to watch would most probably be Panda, Kiri, and adam's project with a friend of ours Jake (Thieves) called Blonde.
6) All four of you are working on various projects individually too (Blonde, etc); what can you tell me about these projects, and what can we expect from Eton Messy in 2014?
Ed: Just to carry on as we are, spreading the word of this great music and keeping our events fresh with new ideas.
7) You are best known for your YouTube channel, which means you have in no way promoted illegal downloading of music, but what are your thoughts about one of the most talked about topics in music? Can it be a positive thing?
Anything can be turned around into a positive thing! Whether its positive or negative it is the reality of the music industry today. A lot of the industry was and still is resistant to accept and adapt to it, which is why the Major labels were caught out in the first place. We see free downloads as a crucial element to the music scene, But would never promote piracy.
8) UK music, electronic music in particular, is thriving at the minute – where do you do you see this going in the next 5 years?
The influence of 90's and 00's RNB on tracks at the moment is pretty clear so maybe RNB may come out of retirement!?
Thanks to www.thehouseofcoxhead.com for this interview.