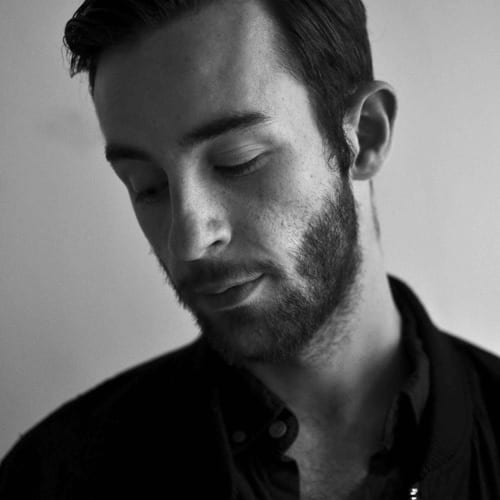 Podcast 115: Mikki Funk
Mikki Funk. London based producer & DJ, musician and all round music lover. Releases on RM Records, Made Fresh Daily, Say Ahh, Music Is Love, Deep Down Slam, Sccucci Manucci, Inner City and more.
We caught up with him ahead of the RM label showcase – https://www.facebook.com/events/1593232810997177/
http://bit.ly/RMR-Vol2-Traxsource
How did you first get involved with music?
When I was 12 I was really into bands like the Red Hot Chilli Peppers, The White Stripes, Jimi Hendrix, and Nirvana. At some point around this time I got an electric guitar and started learning that, playing Rock and Blues mostly. Then a few years later I began to become more aware of stuff like House, Garage, 2Step; all the music my older siblings were listening to. In the end my sister 'lent' me her decks and I learnt to mix. The magnet in one of them went and I inevitably got the blame… I learnt to mix anyway haha.
Then when I left school I went and studied Music Technology at college, which I loved! This was weird because I hated school, I was never really good at anything 'academic' and never realised learning anything could be fun. Pretty ironic as my day job now is a music teacher. Anyway all this inspired me; being around likeminded people, being able to mix my musical interests like playing guitar with producing music, which I was introduced to by my mates at college. Producing just seemed like that natural progression and I felt like I took to it pretty well. When I left college I moved from electric guitar to bass guitar, which I found I could apply to my producing more often, although it was hard to balance the two.
How did your relationship with RM Records come about?
They followed me on Twitter and it said they were looking for demos so I sent them some stuff. I remember reading that they were going to be releasing vinyl as well. Obviously vinyl is now a pretty expensive format to manufacture and distribute compared to digital, which is why a lot of labels keep their releases digital only. It's also harder to make back those costs. But whenever I see a new label that's planning to release vinyl it tells me two things: they're invested in their brand and believe in it enough to press the music up, and they're going to put a higher emphasis on quality control because of the funds that go into pressing said music to vinyl. I've always played vinyl and have always tried my best to get my music released on it too; it's still a really important format in my eyes whether it's 'come back' or not.
Danny, Dave and Andy (the owners of RM) were really enthusiastic and friendly from the outset and told me of what they had planned for the label as a brand, which I really liked. From meeting and playing with them numerous times in the last few months, I feel we have really similar tastes in house and music in general and we all get on really well. They also share my view on the importance of releasing vinyl too, so I know we're on the same wavelength.
What did you used to listen to growing up and how do you think it has affected the sound you produce today?
At the risk of responding with a very cliché answer here, a lot of my taste in music has come from my family and my upbringing. My mum used to play stuff like Luther Vandross, Alexander O'Neil and The Temptations when I was really young. I remember all those tracks being incredibly well produced. My dad gave me an album called "Sandinista" by The Clash. It had a track on it called The Magnificent Seven, which is really groovy and has a great bassline. And as mentioned above my siblings got me into early garage and soulful house.
There's probably a lot more to it than that but those are some really profound memories of the music I was into when I was growing up. And now I have a huge passion for soulful, melodic music and a penchant for anything that has a great bassline and overall groove. I see my style as a bit Jekyll and Hyde though; some stuff is very soulful and musical, more 'song-like', whereas other material is more 'tracky'; stripped back, aggressive and UK Garage inspired in some way, like the track that's just come out on RM Records. I guess that 'duality' probably stems from having been introduced to both the older, 'rawer' side of house and garage, as well as the more soulful musical side of later House, at the same time many years ago. It's nice to have two somewhat 'opposing' styles though; sometimes they are completely independent of each other, other times I combine them in some way or another.
Where would you like to see yourself this time next year?
It would be good to have some more international bookings coming in; I've just been booked to play in France in September, which I'm really looking forward to, so it would be wicked to do more stuff abroad. And overall just DJing more regularly in London and the north of England too. Production wise, I've got a Disco/ Funk side project with a good friend of mine in the works, so it would be great to be doing more with that in the next year. And of course I want to continue to produce all kinds of House music. It would be dope to have a release out on a label like Defected one day, as they've always been a label that I've followed since I got into House.
RM records is a new label – what made you approach them with 'SwHung'?
I always show the guys the new music I'm making, as I know they've got a really broad taste in House music, and aren't set on releasing just one 'sound' through the course of their releases, which is great because I hate to make 'one' sound from one release to the next. SwHung is probably one of the harder more stripped back tracks I've made and somewhat different from my usual style, even broadly speaking. At the time that I sent it to them, I wasn't producing a lot of material, but it was a track I'd done a few months prior and was still really happy with and into since when I'd made it. Because sometimes you might you make a track and buzz off it, but it can go a bit stale and you go off it. SwHung was a track I'd been sitting on waiting for the right label to come along, and RM was that label.
What are your top five tracks right now?
Smile feat Afua – Kachina & Prangman
Jazzy, summery, uplifting vibes on this. Absolutely in love with the vocals and production. Afua sounds great and I believe she also played trumpet on this too, which sounds so nice and warm, perfect for sunny weather. Definitely someone I'd like to work with some day. I'm looking forward to playing this at some day parties once that British summer rolls around.
Catch The Light (Time To Extend Mix) – Demarkus Lewis & Martha Wash
https://www.youtube.com/watch?v=mpjdMlw5ngY
One of my favourite soulful house producers, with an equally talented (legendary??) artist taking the vocals. Really deep, almost moody, and sounds so dope on a good system. Lovely pads, a bumpy bassline and the vocal is so vibey. I love the oldskool flavour that the strings and the synth sax solo add.
Who Do You Love (Full Intention Remix) – Soul Asylum
https://www.youtube.com/watch?v=w5RMFnsEg-c
I've always been a fan of Full Intention and it's amazing to hear them come back to the scene and turn their hand to deep house. This is full on, jackin', garagey head-nodding vibes. Rolling basslines, todd edwards-esque vocal sampling and quality production throughout makes this one of my faves at the moment.
Luchini – Todd Terry vs Dynasty
https://soundcloud.com/todd-terry-inhouserecords/todd-terry-vs-dynasty-l…
Pumping, disco sampling & oldskool hip hop referencing banger from Todd Terry. Camp Lo originally sampled Dynasty's disco track 'Adventures in the land of music' for their track 'Luchini AKA This Is It' (hence the name), which is a dope old hip hop track. It's cool to hear the sample here chopped up in the context of a nice rolling house track.
A Day in Harlem (Greco Remix) – Nathan Kersaint
https://soundcloud.com/grecoshouse/nathan-kersaint-a-day-in-harlem-greco…
A big, fat roller from Greco. Always a fan of his stuff, nice, rough and groovy. And with basslines like this, he's a man after my own heart. Love this and looking forward to dropping it on some big speakers!