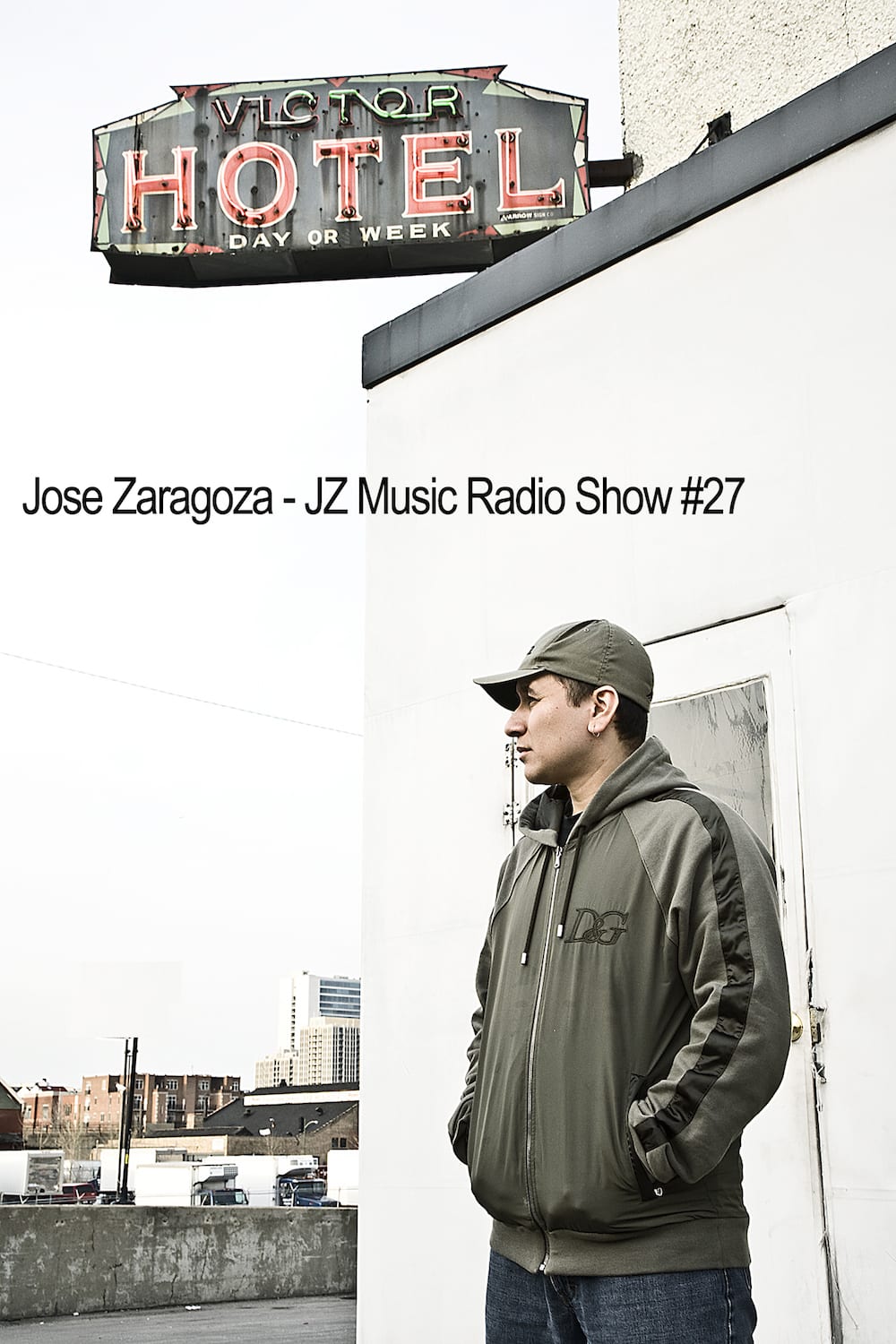 Podcast 120: Jose Zaragoza
Chicago born and raised Jose Zaragoza has been making monumental waves since he exploded onto the Dance music scene. Jose, whose name is hot on everyone's lips in his home city, is the mastermind behind some of the scene's hottest underground records, leading to many of the world's A-List stars taking notice of his unique productions.
As well as being the mind behind bombs such as: 'My House', 'Future's Coming', 'In The Balkans', 'Funky Tonic' and 'The March of the Ocean', Jose is the head of his very own record label called Deep Hype Sounds, a platform dedicated to releasing his own musical pieces as well as being a launching pad for upcoming artists to be heard, something the multi-talented artist is very passionate about.
Taking time out of the studio, Jose can be found churning out his very own radio show called 'JZ Music Radio Show'. Showcasing the best in House, Tech House and Funky House, the radio show has become one of the most sought after mixshows on the planet, resulting in Jose's global fan-base rapidly growing with every episode – a feat many DJs and producers thrive to achieve.
Continuing on from the previous episode, mix #27 follows in similar style and certainly does not disappoint. With new music from: Oscar P, LouLouPlayers, Nora En Pure, Antoine Clamaran, Riva Starr and Chocolate Puma, episode 27 is full of big sounds and is sure to get you dancing.
Tracklist
1. Oscar P & Lea – Joburg
2. LouLou Players – Too Short (Boogie Vice Remix)
3. Cat Carpenters – The Time Is Now (George Wyman Remix)
4. Vesta UK – Neon Heart
5. Nora En Pure – U Got My Body (Return Of The Jaded Remix)
6. Soulcreation – Addicted
7. Antoine Clamaran & Agua Sin Gas – Feel The Heat
8. Jose Zaragoza – I Don't Need You
9. Rodrigo Laffertt – Sacrilegio
10. Riva Starr &Guti – La Orquesta De La Buena Voluntad
11. Chocolate Puma – I Wanna Be U
12. Alex Soltrivo – Burning
13. Moonbootica – June 15
14. Unknown – Funknroll
15. Valhi Solera – Party Time
16. Dario D'Attis& David Aurel – Fiore (Chus&Ceballos Remix)
17. ATFC – Guru
Jose Zaragoza Online
http://www.djjosezaragoza.com
https://www.facebook.com/djjosezaragozaofficial
https://twitter.com/djjosezaragoza
https://soundcloud.com/josezaragoza