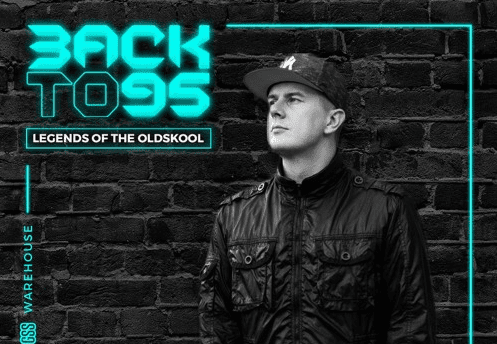 Podcast 136: Listener Backto95 Mix
SVA, the pioneers of Oldskool House and Garage events return with our third instalment of 2016. Over the past 15 years, we have hosted the most exhilarating parties at landmark venues including Legends, Emporium, Heaven, Ministry of Sound and 51st State Festival, bringing together and entertaining tens of thousands of you discerning connoisseurs every year to celebrate the Oldskool era of House and Garage music.
On Saturday 1st October 2016 we present Legends Of The Oldskool, at London's Great Suffolk Street Warehouse!
Once again, we have spared no expense in bringing to you yet another superb line-up of your favourite DJs and Hosts to take you back to the original Oldskool vibe and party atmosphere.
Headlining our main Arch, will be the legendary Tuff Jam's Matt Jam Lamont, with a special PA from Shola Ama. Arch 2 is headlined by pioneers Fabio & Groove Rider playing the best in Old Skool Jungle and Drum and Bass, with a PA from Baby D. Arch 3 is 80's/90's Soul, Rnb and Bashment headlined By Rampage and Firing Squad, Arch 4 is hosted by housefm.net with the best in Soulful and Deep House! The GSS warehouse has been renovated boasting level flooring throughout the venue and Posh toilets for ladies.
As per usual, this event will be sold out in advance so please get your tickets early to avoid disappointment!
• Facebook event link: http://bit.ly/Backto95FB-Event-page
• Tickets link: http://bit.ly/Bto95-tickets
www.backto95.com