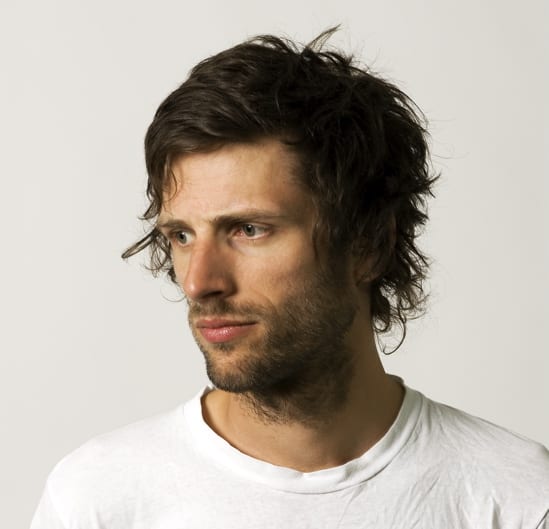 Podcast 174: LINDSTRØM
Raised on country and western music in the outskirts of the Norwegian oil town Stavanger, Lindstrom now lives in Oslo where he is making contemporary disco and running his Feedelity label. Claiming that "Hans-Peter Lindstrom is closing in on Henrik Ibsen and Ole Gunnar Solskjaer as being Norway's poster boy of choice" (quoting an article on Piccadilly Records website) is obviously quite an overstatement, but nonetheless his original approach to dance music is currently causing quite a stir.
Following a consistent flow of highly acclaimed EPs and remixes for names like Franz Ferdinand and LCD Soundsystem and The Juan Maclean, expectations were rocketing to the Lindstrom & Prins Thomas album, which also marks Eskimo Recordings long player debut. Judging from the press and record buyers alike, the album – which might be described as downbeat space disco with a singer/songwriter feel – more than lived up to its expectations. Whether it was that specialist dance music website or the broadsheet critic, they all seemed to pick up on the fact that these boys are not your average electronic music makers. (To avoid confusion: Lindstrom works both as a solo artist and in collaboration with Prins Thomas).
Hans-Peter never listened to dance music growing up, and the first time he really listened to it, was a few years back figuring out how to make it. He prefers quiet nights in with his family, and Hans Peter never really goes clubbing unless he's Lindstrom. As for artistic background, he used to play the piano in a gospel choir and the Hammond organ in a Deep Purple tribute band in his early twenties, before getting into Bob Dylan and folk/country music. Around 99' he got all fed up with music, sold his instruments, and moved from Stavanger to study literature at the University of Oslo. As retirement often proves unbearable to music lovers, he soon found himself busking the main street of Oslo with his guitar. One thing led to the other: he bought a sampler, borrowed a few 12"s to study the structure of dance music, and had a go at it.
It's quite impossible to pinpoint the exact origins of his musical originality, although traces might be found in the aforementioned background. Coming from gospel choirs, country and rock bands without any knowledge of dance music whatsoever, he entered the scene rather freed from any preconceived notions of style and trend parameters. He hung on to the habit of making music by playing melodies on real instruments, and the fact that he plays all the instruments on his recordings – guitars, bass, keyboards, drums and percussion- enables him to make music inspired by whatever his influences are at the moment Last time we spoke to him he was mostly listening to 60s and 70s rock and pop, and he reckons that music from that era is much more interesting, both in terms of song writing and production values.
His first success was the jazzy "Granada", being championed by the likes of Giles Peterson and Francois Kevorkian and signed to numerous compilations. Wanting to take charge of his own career, he set up Feedelity Recordings – referring to the contrast between feedback and high fidelity – in 2003, and released "the untitled EP" which at first sold the massive amount of 150 copies. The track being included on the Chicken Lips DJ-Kicks compilation did the job though, and the recent club monster "I feel Space" shifting more than 17.000 twelve inches tells of a tale that went quite well in the end.
Lindstrom today enjoys a cult-like status within dance music circles, and although the humble guy himself seems quite happy doing what he loves on an underground scale, it will be an interesting watch to see what the future holds for the Norwegian talent.