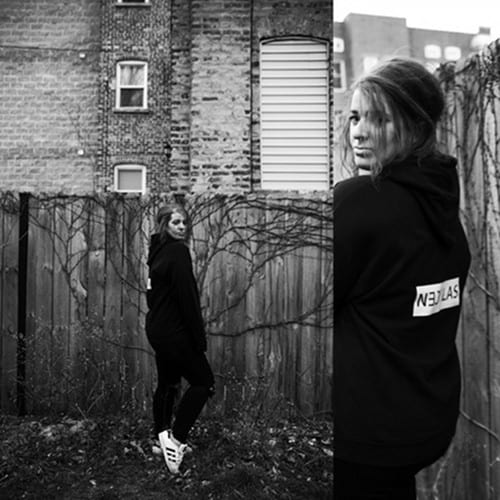 Podcast 234: Nej!las
nej!las has made huge movements since the start of the year. Championing the new Techno wave, she has impressed fans and peers all over the world and is taking continuous steps to cement her place in the new scene of young artists ready to take over. Her release of 'Event Horizon' received great press coverage, and was followed up by her remix of ATTLAS's 'Kayla', to equally positive reception.
Her love of DJing and MIDI arrangement is also what makes her an overall musical machine. Recently recording a mix for Something Global, she packed in some exclusive tracks of her own, Techno gems and her classic tracks that she has released this year. A perfect mix of new, old and downright innovative, her sound is inimitable and is closely being followed by industry heavyweights all over. This mix is another example of her unique take on a revitalized genre on the rise again. Find the tracklist below, and enjoy the delights of the Canadian starlet nej!las.
Tracklist
Id – nej!las
Multicellular – Enrico Sangiuliano
No World Order – Boxia
Conjure Floyd – Maceo Plex
Take it Back – Layton Giordani
Id – nej!las
Sanctuary – Monstergetdown & Rhett
Kayla (nej!las remix) – ATTLAS
Around Midnight – Gallya
Nostalgia Drive – No Mana
The Rhythm – Sander van Doorn
Fenix (Amelie Lens Remix) – Regal
Fenix – Regal
The Dansant – ANNA
Glasswerk – Wehbba
Analog – i_o
Let Go (nej!las Remix) – Deadmau5
nej!las Online
https://open.spotify.com/artist/5ECrJdDjW8bYifLg0gE548
https://www.beatport.com/artist/nej%21las/645520
https://soundcloud.com/nejlasproducing
https://twitter.com/nejlasProducing
https://www.facebook.com/NejlasProducing
https://www.instagram.com/nejlasproducing
http://nejlas.com