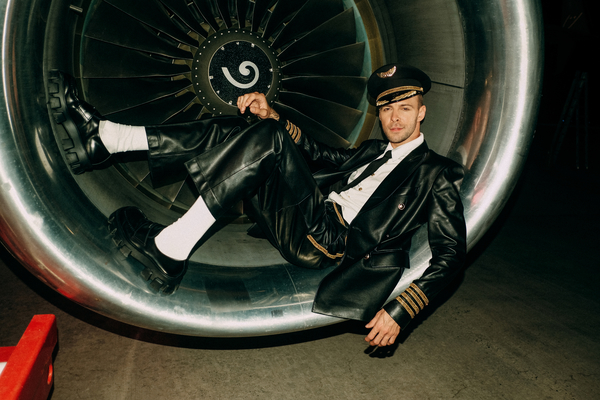 Pop Sensation Max Barskih Explores New Areas With 'Just Fly'
Ukrainian Pop sensation Max Barskih is back to challenge new trends with his ground-breaking new single 'Just Fly'.  Max is renowned across Russia and Ukraine for writing, producing and performing all his own music and is now ready to take the leap and propel his career internationally. 
Max Barskih's brand-new single 'Just Fly' which is accompanied by a Woody Allen-esque filmed official music video is the new offering from his highly anticipated upcoming album. Filmed at Boryspil International Airport which had been shut down for a week causing an unprecedented case in the history of the airport. The video utilises a huge production of twenty special vehicles, four modern passenger planes and one hundred actors.
When speaking about the meanings behind the single Max mentions,
"In my opinion, there are a lot of negative emotions in music trends nowadays. I decided to create my own world where every story has a happy ending. These days I am fascinated by the music of the '50s and '60s – ''Just Fly'', it's my positive mantra. Every sound in it was created to stimulate endorphins and set the mood for a flight of fantasy".
Max embarks on a new era with 'Just Fly' while provoking an impeccable charm towards his new music. According to Max, his new character's attitude is as close as possible to how he feels about life himself.
Check out the video right here.