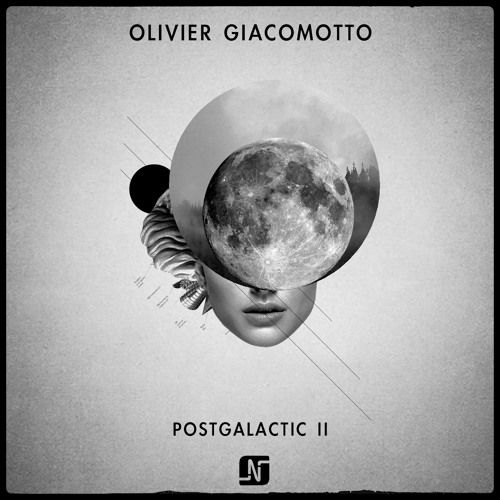 Olivier Giacomotto - Postgalactic II
​9th ​ December sees established French Tech House DJ/producer Olivier Giacomotto release his latest EP, entitled 'Postgalactic II', via respected Danish imprint, Noir Music.
Olivier's latest outing is the follow up to his 2015 EP, 'Postgalactic' (Noir Music), a release that helped propel him to Beatport's #1 bestselling Tech-House artist of that year and put his name firmly on the map. Since then, he has gone on to release on labels such as Coyu's Suara, the Berlin-based Get Physical Music as well as via his co-run imprint, Definitive Recordings.
Kicking off the four-track release is 'Le Cap', a deep, dark and minimal Techno offering that fuses vocals snippets with alluring arpeggiated synth patterns to great effect.
The deep-groover 'Meteoroid' follows, featuring a multitude of synths and eerie pad tones that perfectly the compliment the distinctive four-to-the-floor rhythm.
'Afreaka' is next up and starts with a tight percussive House groove followed by and series of white noise stabs and an inspiring melodic synth melody. Olivier is known for creating dance music with real tension, and 'Afreaka' is a perfect example of the Frenchman executing this signature style to perfection.
'Something You Should Know' concludes the release and features prominent British producer/vocalist, Thomas Gandey. Together, the duo offers up an enigmatic closing track, fusing Gandey's manipulated vocals with Olivier's slick Tech House production.
'Postgalactic II' is available via Beatport on December 9th​ ​ ​ and everywhere else two weeks later.
FIND OLIVIER GIACOMOTTO ONLINE
https://soundcloud.com/oliviergiacomotto
https://www.facebook.com/oliviergiacomotto
https://twitter.com/ogiacomotto
FIND NOIR MUSIC ONLINE
https://www.facebook.com/Noir.Face
https://twitter.com/NoirMusic
https://www.beatport.com/label/noir-music/6239
TRACKLIST
1. Olivier Giacomotto – Le Cap (Original Mix)
2. Olivier Giacomotto – Meteoroid (Original Mix)
3. Olivier Giacomotto – Afreaka (Original Mix)
4. Olivier Giacomotto featuring Thomas Gandey – Something You Should Know (Original Mix)