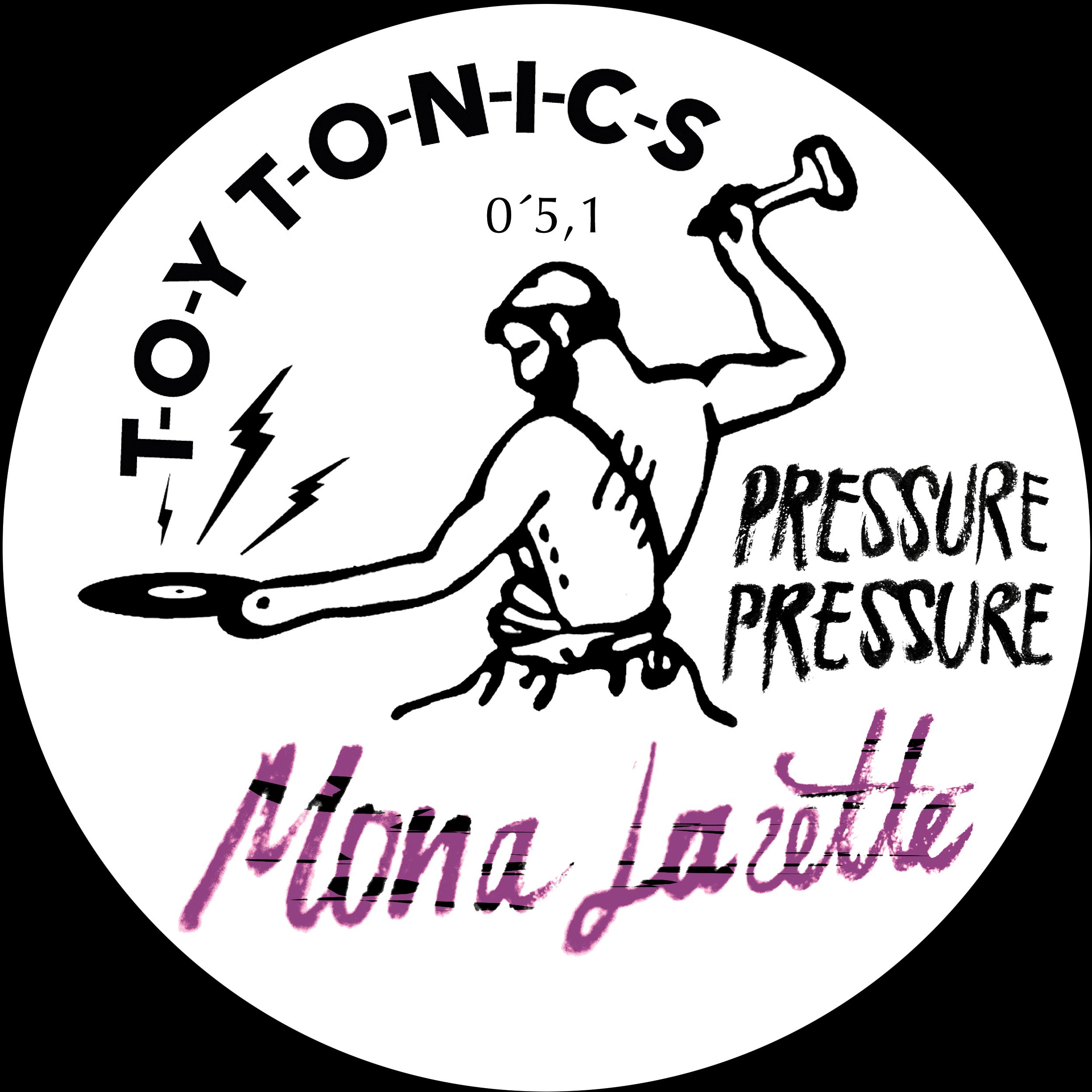 Mona Lazette - Pressure Pressure
Essential house label Toy Tonics kick off 2016 with a brilliant EP from Mona Lazette, one of the most interesting new vocalists in the electronic music scene. As well as her original, ace remixes from Art of Tones, Jad & The Ladyboy and The Rhythm Odyssey complete the package.
Raised in Brixton, living in Berlin, this is a first solo appearance for Mona Lazette after featuring on records by Kele from Bloc Party, Catz 'n Dogz, Munk and Argy. It's a house sounding cut, but one informed by the hip hop of J Dilla and the vibey filter scene of 90s France.
In original form, 'Pressure Pressure' is a loose limbed, soul kissed jam with trilling Rhodes chords, woody beats and fantastic neo-soul vocals that are full of feeling. The beat is ramshackle and inviting, the vibe is homely and authentic and the overall effect of the track is uplifting and heart warming.
Frenchman and 2020 Vision artist Art of Tones then brings his humid deep house style to the table with a great remix. Full of rubbery basslines and dancing chords it is colourful and free flowing and really sucks you in. Jad & The Ladyboy get much more dark and weird on their remix, which has gurgling 303s lacing up menacing beats and bass.
As well as an extended original that is sure to work floors into a real sweat, former Chicken Lips man The Rhythm Odyssey fires up all his machines and cooks up a fizzing analogue remix full of naughtiness, squelchy lines and prickly percussive patterns.
This is a brilliantly varied package that confirms Mona Lazette is sure to be one of the stars of 2016.
Tracklist:
1. Original Radio Edit
2. Art Of Tones Remix
3. Jad & The Ladyboy Remix
4. The Rhythm Odyssey Remix
5. Original Extended